59th National Pharmacy week celebrations concludes at UIPS, Panjab University
The week began with e-poster competition with 30 entries from the institutes across the nation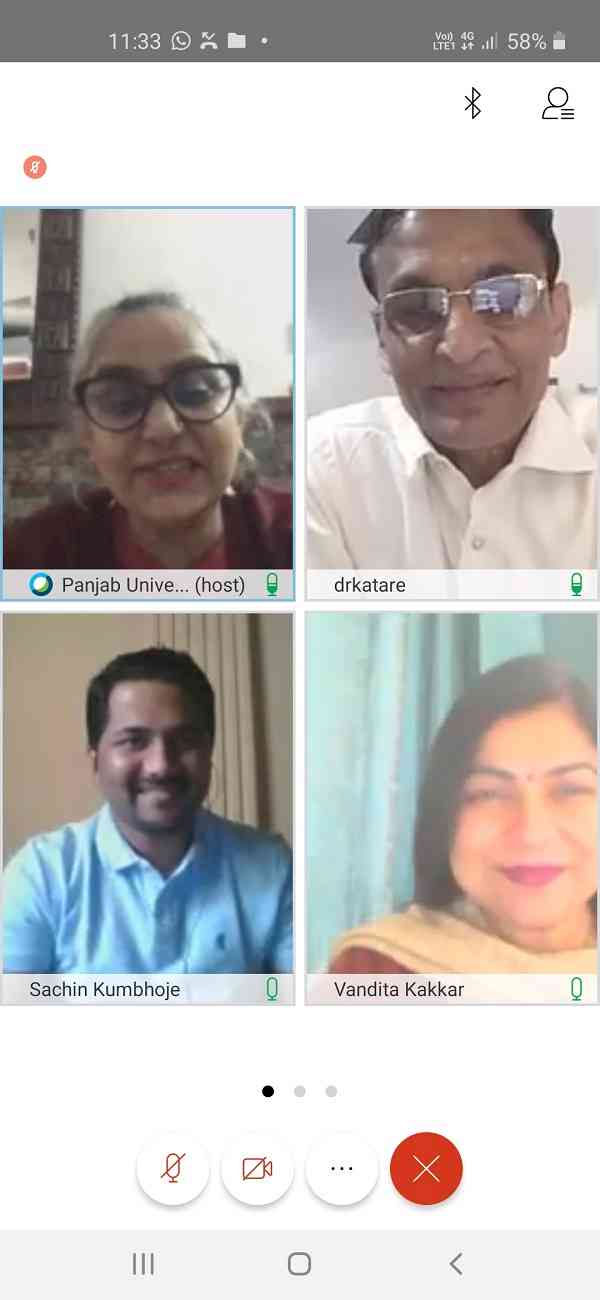 Chandigarh: University Institute of Pharmaceutical Sciences under the aegis of MHRD Institution's Innovation Council and IPA, Panjab Branch celebrated 59th National Pharmacy Week with the theme Pharmacists: Frontline Health Professionals from 17th -21st November 2020.

Weeklong celebrations included number of online competitions, events and webinars under the leadership of Prof. O.P Katare (President IPA, Punjab branch), Prof. Bhupinder Singh Bhoop (Vice President IPA, Punjab branch) and Prof. Indu Pal Kaur (Chairperson, UIPS & Secretary, IPA, Punjab branch).
 
The week began with e-poster competition with 30 entries from the institutes across the nation. Event was held under the vigilance of Dr Anurag Kuhad. Dr Vandita Kakkar and Dr Amita Sarwal organized the quiz and interactive debate competition in collaboration with Dr Eswar Rao from MyBO group on 18th & 19th November respectively. More than 100 candidates from institutes like NIPER Mohali, NIPER Hyderabad, Jamia Hamdard, and Lovely Professional University registered and events observed exemplary performance by all the students.

Webinar on the "Skills, Values and Sustainability in the face of COVID 19 Crises by Prof. Nandita Singh Dean, International Students, Panjab University was held on 20th November. Prof. V. R. Sinha, Dean Research, Panjab University, Chief Guest of the day, emphasized on the role of pharmacists not only as frontline warrior, but also as a fabricator and manufacturer of the vaccines and medicines. He acknowledged the importance of pharmacists in the society as 'if no pharmacists, then no medicines'; 'and if no medicines, then no Swasth Bharat'." Dr Nandita Singh emphasized on the importance of developing social, ethical and emotional capacities in the youth to conquer the future challenges and pandemics.

The week ended with a valedictory function on 21 November, with an expert talk on National Innovation & StartUp Policy (NISP) & Healthcare StartUp Opportunities by Mr Sachin Rajaram Kumbhoje, CEO and & Co-Founder, OpEx Accelerator Pvt. Ltd. He highlighted the need and objectives of the National Innovation and Startup Policy. He encouraged that Pharma Professional Students should choose the path of entrepreneurship by innovating solutions for existing healthcare pain points by exploring the different opportunities in healthcare sector, encapsulating StartUp Ecosystem in India, Current Healthcare Startup Landscape, Sectors and Sub Sectors of Healthcare Innovations. Felicitation of the winners of various competitions was done with certificates and cash prizes during the event.