17 DAVIET students selected for TCS at salary package of 4 LPA
TCS is one of the largest Indian companies by market capitalization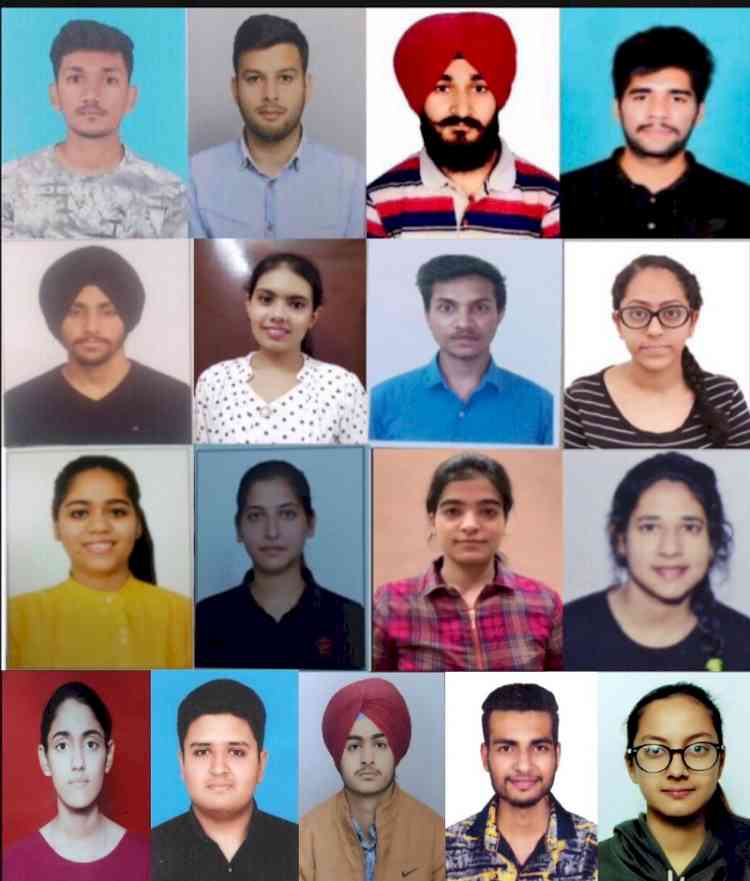 Jalandhar: After SAP, ST Microelectronics, Grey B Research Ltd, Jaro Education, Zscaler, TCS, Juspay, Paxcom, Capital Via, GNA Udyog, HDFC Bank, Byjus to name a few, Now TCS has selected 17students from various Departments of DAVIET at a Salary Package of 4.00LPA.
Tata Consultancy Services Limited (TCS) is an Indian multinational information technology (IT) service, consulting company headquartered in Mumbai, Maharashtra. It is part of the Tata Group and has 284 offices across 46 countries and 147 delivery centers in 21 countries.
TCS is one of the largest Indian companies by market capitalization and  now placed among the most valuable IT services brands worldwide.TCS and its 67 subsidiaries provide a wide range of information technology-related products and services including application development, business process outsourcing, capacity planning, consulting, enterprise software, hardware sizing, payment processing, software management and technology education services.
The Company has selected the students after rigorous rounds comprising of Online Test, Coding Test, Technical and HR Interview.
The ecstatic students while giving the details of the offer shared that his designation in the company will be Software Developer and their responsibility will be to develop Software's and highly scalable applications serving client needs.
The selected students Jasmine Kaur,Yashaswi Pupneja,Gurjeet Singh,Pratik Gupta,Jagisha Luther,Kanika Thakur,Girish Arora,Kirti Narang,Karamveer Singh,Yukta Mahajan,Taniya Kochhar,Nishtha Khanna ,Palak Gupta,Tavish Gandhi,Yuvraj Singh,Tejas Bir Rekhi,Anmol Jasra and Aman Pal  had shared that they had started preparing for the placement drive early and concentrated on developing their interpersonal skills along with the enhancing their knowledge about the core areas.  They shared that to suit the needs of the company a special effort was done to learn Networking and Coding Skills.
Mr. Sushil Prashar, Head Department of Training & Placement along with Vishav Kapoor, Ratish Bhardwaj and Kalpana Sharma appreciated the hard work put in by students and highlighted that special efforts were done to invite companies to hire students of DAVIET in such a pandemic situation.
Principal DAVIET congratulated the students on their success. He also congratulated the Training & Placement Team, Faculty, Staff and all the stakeholders for this achievement. He highlighted the fact that during the tough times of Covid-19 pandemic the educational institutions are under tremendous pressure as on the one hand they have to ensure that quality education and placement of students, while on the other hand the safety of all the stakeholders has also to be ensured.