13 Kg heroin worth Rs.65 crores recovered 
One Indian smuggler nabbed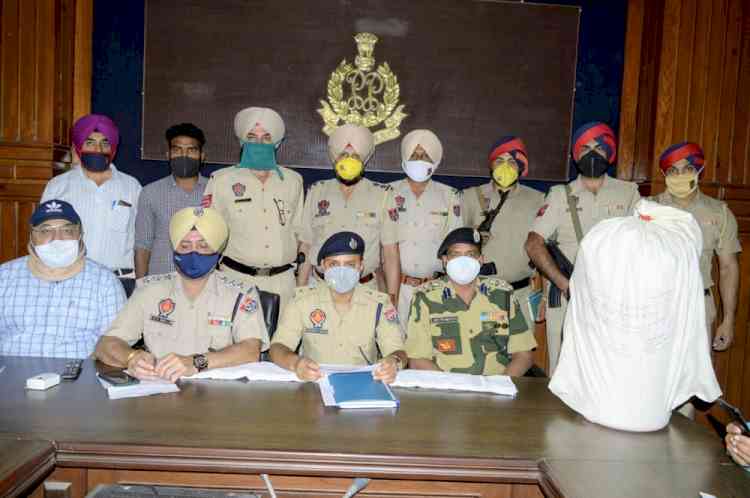 Ferozepur: In yet another recovery, sleuths belonging to Anti Narcotics Cell (ANC) of Punjab police have nabbed a Indian drug peddler and have recovered 13 Kg heroin worth Rs. 65 crores (approximate) following the information provided by him during the investigation. The accused has been identified as Harpal Singh son of Charanjit Singh, a resident of Village Gandhu Kilcha in Mamdot block.
Bhagirath Singh Meena, SSP, Ferozepur said that following the inputs, the accused was nabbed by the sleuths belonging to ANC on May 19 near bus stand of Village Karma. The accused was booked under sections 21,61,85 of NDPS Act at Mamdot police station (FIR No. 44 dated 23.05.2021).
"As per the information provided by the accused the police carried out an operation during which, 12.850 Kg heroin was recovered near BOP Ram Lal near border pillar number 179 from the fields situated along the fencing. The consignment was packed inside a plastic sack from the fields", said SSP.
 
The accused was produced in the court and was sent on five days police remand.