"Ziddi Dil – Maane Na
It will have romance, friendship, action, drama and thrill, all under one roof: Shaalien Malhotra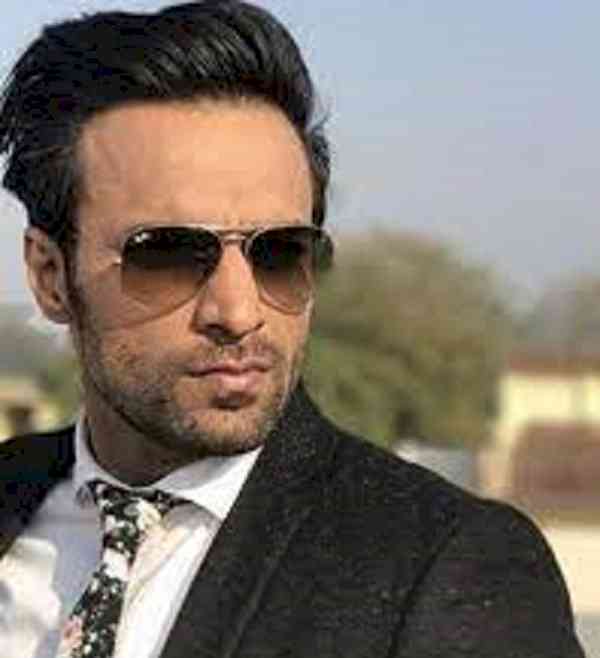 Shaalien Malhotra.


How does it feel to be a part of Ziddi Dil - Maane Na as Special Agent Karan Shergill?
It has been a very long time since such a concept has been explored for all television viewing audiences. It certainly feels amazing to be a part of Ziddi Dil – Maane Na. It will bring forth a refreshing perspective that will appeal to everyone – making it a complete family entertainer. The entire cast and crew is one of the best teams that I have worked with so far. We're like one big family already, and I couldn't have asked for more.
What makes your character stand out? What are you enjoying the most about the character?
The fact that Special Agent Karan Shergill has his fair share of raw emotion which makes him all the more relatable for the viewers. He shares different shades towards every character, making him more human. Whereas on Indian television, we normally see characters having certain traits for which they have to abide at all times and that's what I enjoy the most about Karan Shergill, essaying his different shades.
The show promises a lot of romance set against the backdrop of a Special Action Force Unit. Tell us more
The show certainly promises a lot of romance as different worlds collide and fall in love with each other. What's more interesting is how these characters meet and their journey. It will build intrigue for our viewers as the concept hasn't been tested so much before on Indian television. The show will bring in a lot of contrasts – romance, friendship, action, drama and thrill, all under one roof.
The promo shows that your character is very strict. Since this show has a romance element in it, aap kaise pyaar may padhne wale ho? 
Special Agent Karan Shergill is indeed a hardcore patriot and disciplinarian in nature. It will take Dr Monami a while to break through the barriers and get to his heart. The viewers are in store for a lot of twists and turns.
How is Ziddi Dil different from other television shows?
The show has romance, action and friendship blended perfectly in an engaging storyline that promises to appeal to everyone. It brings about a fresh perspective that aspires today's youth. It is something that the viewers haven't witnessed in a very long time.
How have you prepared for your role? 
I feel blessed to have family members who are associated with the Defence Force. I am truly lucky to have observed how their mannerisms are. Besides that, I began taking kickboxing classes, attended acting workshops, and also prepared myself against every other character. 
What can the audience expect from Ziddi Dil Maane Na? Any message to your fans?
It will take the audience on a new journey of different emotions. The show also showcases a sense of unity that will make the show even more relatable.
What is your take on doing light-hearted shows on television?
Light-hearted shows are known to capture the audience by enabling one on one connections with the characters on-screen. It brings alive raw emotions hence making the show more relatable and enjoyable.
Growing up what did you aspire to be (If not an actor)?
Well, I've always wanted to be a part of the Indian Air Force and the Indian Army. My father and cousins were my inspirations for joining the forces. I even attempted the NDA exam but unfortunately, I did not clear it. Though, I am very happy that acting worked out and glad to be where I am today.