ZenQ eyes Rs.120 crore turnover by 2021
Author(s): City Air NewsMurali Bollu, MD, ZenQ. Hyderabad, June 18, 2017: SparkZ, ZenQ Company's 10th Annual Day held here at Golconda Resorts here in the City outskirts at Gandipet on Saturday night. Hyderabad-based Vaishali Neotia, co-founder...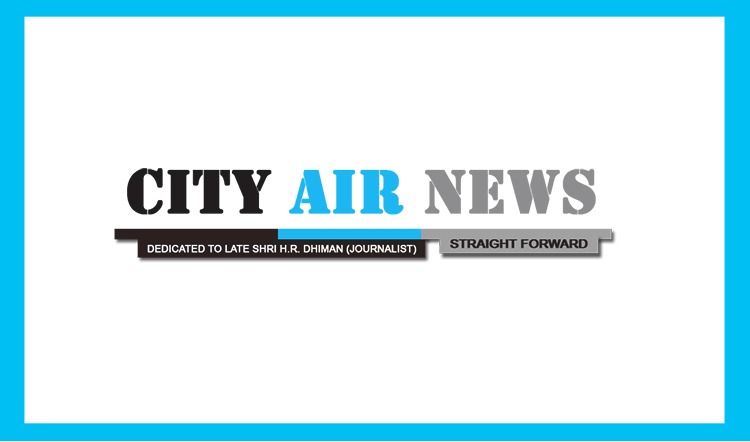 Hyderabad, June 18, 2017: SparkZ, ZenQ Company's 10th Annual Day held here at Golconda Resorts here in the City outskirts at Gandipet on Saturday night.
Hyderabad-based Vaishali Neotia, co-founder of Augmented and Virtual Reality Company Merxius was the Chief Guest. Speaking on occasion, Vaishali said, it was the women who were the programmers in the beginning and men used to take care of hardware in the past. Today, the number of women entrepreneurs in the tech world is pretty low, she says. "It's a cause of concern because Telangana has a huge percentage of women studying engineering," she says, adding, half of engineering colleges in Hyderabad are filled with the ladies. "But they aren't translating into the workforce. The whole cultural mindset where women complete their education and get married could be a reason. This trend has to change if we need to see more women in this industry."
I am happy to note that 40 per cent of ZenQ staff are women, she said.
70 per cent women in India do not go back to the workforce after marriage and pregnancy, she informed.
Now you can order groceries straight from your refrigerator. Samsung recently unveiled a refrigerator through which you can do shopping. You can replenish it right and then there if there anything is missing in the house. Nobody imagined ten years ago that internet connected fridges would one day rule the kitchen.
Speaking about Technological changes and people fears that new technologies will take away their jobs, Vaishali said these changes are part of the lifecycle of the technology and are common. Virtual Reality has been existing since 1900, but the commercial usage of the same has begun now. Harness the power of technology and you need to be upto date in Technology.
ZenQ is one of the fast growing pure-play testing service companies with offices in Hyderabad (Global Headquarter) & in Dallas, US
Addressing the 400 plus company employees gathering, Murali Bollu, MD said we are celebrating the decennial celebrations when technology changes are sweeping over industries across the globe. Is Future technology: a force for good or a source of fear? He asked them. For us at ZenQ Technology changes are not going to create chaos but are going to open up new opportunities for testing, he told them.
These changes are healthy and are natural in any Technology life cycle he told.
Today is the most important day. Today is the day; the seeds are sown to make ZenQ future ready for the next decade, he announced amidst the cheers of the 400 plus gathering.
Technology improvements have happened in the past; the pace will continue for the foreseeable future. You don't have to worry that machine learning, automation would take away jobs. The talented will always remain in demand. When going gets tough, tough gets going; he reminded them the famous quotation.
These technologies advancements progresses such as Augmented Reality, Virtual Reality, Artificial Intelligence, Automation offer new opportunities for India's IT industry. India is known for superior mental abilities. Don't get scared, instead get prepared, upscale your skills, he told them.
In future job seekers are going to be choosier. They will be more selective about their jobs, not based merely on compensation, but on how those positions fit with their values, lifestyles, and professional development goals, informed Murali.
ZenQ clocked Rs 42 crore turnover during the 2016-17 financial year and planned to achieve Rs. 120 crore by 2021 with estimated growth rate of 30%.
We will soon be moving all our three offices into one big premise of 109000 soft within Ascendas V IT Park with the investment of 25 crores by the end of the year.
We will also be setting up IOT and Machine Learning testing labs in the new office premises. This new office will take care of the needs of the company in the next five to 7 years as it is designed to be future ready he said.
You have been of late hearing about layoffs in IT industry. We assure you there is a lot of demand and we are still recruiting. So don't worry about layoffs. These technological changes are not due to Trump, but are part of the technological life cycle, he told them. And these changes are nothing to do with India. Changes are common, and the new wave of technologies keep surfacing every two to three years. Growth will continue, Murali added.
Software Testing services will always be needed, he declared. And added that whole gamut of the new set of testing tools for the broad range of technologies would emerge. You need to learn and update yourself. More you learn, the more you will be relevant. Even companies need to learn. Otherwise they go out of the job, he told them.
We will soon go for campus recruitment. We will increase our managerial bandwidth. We will also increase our US operations, Murali Announced.
400 company employees have participated in the daylong event, which kicked started with many employee engaging activities.
Murali also announced a major initiative of the company, test on demand, a new line of service, that meets an existing need for short-term testing resource requirements worldwide.
Work Life is well balanced at ZenQ. We make working a pleasure for our employees informed Murali Bollu.
The employee engagement programs are regularly organized at ZenQ by the employees who will form as Volunteer Committee and organize these events.