World premiere of documentary film titled, 'Pul Kanjri' made by Harpreet Sandhu held
Documentary film depicts historic monument "Pul Kanjri" and its historic relevance with era of Maharaja Ranjit Singh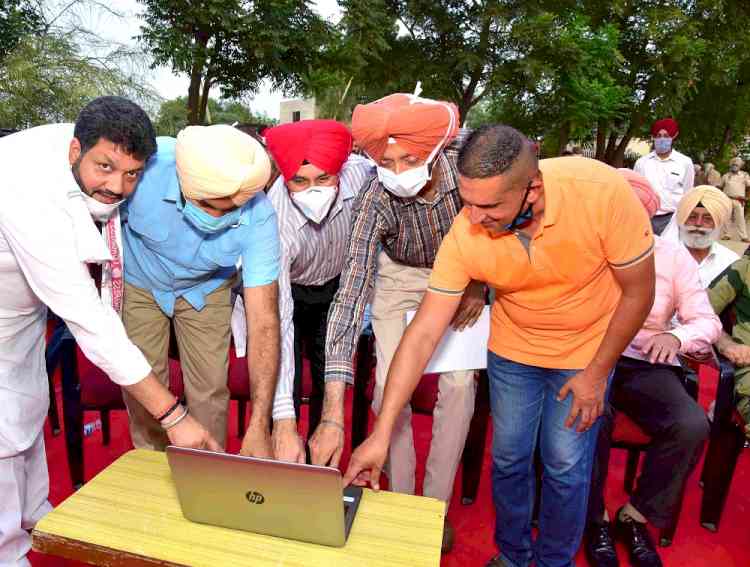 Amritsar: World premiere of the Documentary Film titled, 'Pul Kanjri' held at Punjab Heritage Site, Pul Kanjri, Amritsar Border. Eminent personalities of Amritsar i.e. Member Parliament Gurjeet Singh Aujla along with Deputy Commissioner Shiv Dular Singh Dhillon, IAS, Commissioner of Police Dr. Sukhchain Singh Gill, IPS, Deputy Inspector General, BSF Birender Singh  and Commandant BSF Mukund Lal Jha launched at a very impressive event held at the Punjab Tourism site at Amritsar Border, the other day, where the world premiere of the documentary film made by Harpreet Sandhu was done.
This documentary film depicts this historic monument "Pul Kanjri" and its historic relevance with era of Maharaja Ranjit Singh. Harpreet Sandhu shot this Documentary during lockdown in May 2020 with an aim to promote Pul Kanjri, this Heritage Site, built in year 1800-1840 presently situated near Wagah Border, and till day seldom people have witnessed from Punjab. This movie begins with message from the desk of Principal Secretary, Punjab Tourism, Govt. of Punjab Hussan Lal, IAS who applauded the efforts of Advocate Harpreet Sandhu and urged people of Punjab to must watch this shot film. Member Parliament Gurjeet Singh Aujla appreciated work of Harpreet Sandhu and said that, this documentary will definitely help in boosting Punjab Tourism as most of people are unaware of this Heritage site and as it magnificently depicts the historic importance of this monumental site linked to Maharaja Ranjit Singh.

Deputy Commissioner, Amritsar Shiv Dular Singh Dhillon, IAS, said it is a very detailed documentary showcasing the importance of the forgotten Heritage in Amritsar and appreciated the dedicated efforts of Harpreet Sandhu for making an excellent short documentary film during lockdown. 

 
District & Sessions Judge, Amritsar B.S Sandhu said that these type of documentaries which promote the Punjab's rich and cultural Heritage must be encouraged as a whole within society as it gives message and help the youth to get into their roots.
Commissioner of Police, Amritsar Dr. Sukhchain Singh Gill admired the beautiful concept in form of short documentary by Advocate Harpreet Sandhu and urged everyone, that, they must preview the documentary related to this historic site.
Deputy Inspector General, BSF, Birender Singh admired the documentary film and found it to be of immense interest.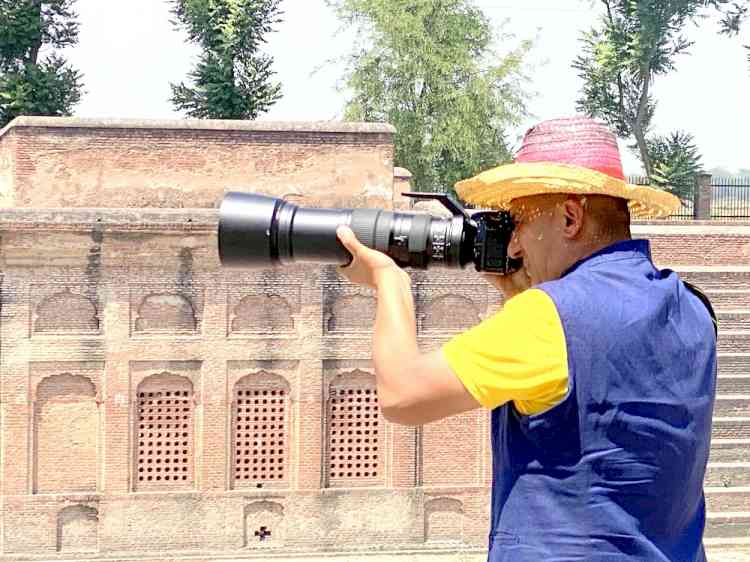 Director of documentary film, Advocate Harpreet Sandhu said, "I thank Almighty for giving me strength in accomplishing this documentary." He further stated that his passion for photography of heritage sites encouraged him to utilize his time during lockdown and with a sole aim to project this forgotten Punjab Tourism Heritage site in Amritsar  "Pul Kanjri" worldwide. The audience after watching the documentary film, particularly Sarpanch Sukhchain Singh of Village Dhanoa Kalan, hailed the step to promote this heritage monument related to Maharaja Ranjit Singh at Dhanoa Kalan in form of a documentary film by Advocate Harpreet Sandhu.