World famous Nephrologist Vivekanand Jha in Ludhiana
Joins Aykai Hospital, Ludhiana as Director Nephrology, Transplant Medicine and Clinical Research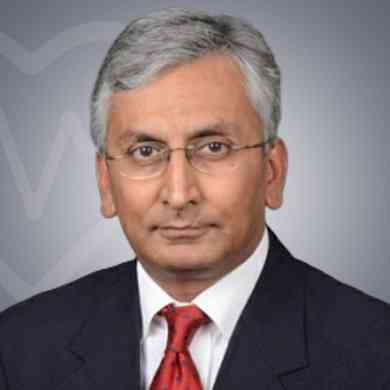 Dr Vivekanand Jha.
Ludhiana: Professor Vivekanand Jha, the Executive Director at The George Institute for Global Health, India, Chair of Global Kidney Health, Faculty of Medicine, Imperial College of London, and Past-President of the International Society of Nephrology has joined Aykai Hospital, Ludhiana as Director Nephrology, Transplant Medicine and Clinical Research. He was welcomed by Mayor Balkar Singh Sandhu, Councillor Mamta Sharma and Dr. Baldev Singh Aulakh, chief urologist & Transplant Surgeon, chairman Aykai hospital who said Ludhiana is fortunate to have world famous kidney specialist here. Patients from Punjab, Haryana, Himachal Pradesh, Rajasthan and Jammu & Kashmir will get benefit from Jha's expertise.  
Professor Jha, global expert on kidney diseases has wide-ranging research interests, including understanding the health and societal impact of kidney diseases around the world and development of affordable, scalable and sustainable primary and secondary prevention tools. He has worked with many organisations including with WHO to develop clinical practice guidelines and advocacy papers, has lectured extensively around the world, and is a prolific writer and editor.
He has led research projects operating in more than 20 countries and works with a network of nephrologists to design and implement clinical studies for finding solution to the burden of kidney disease in India. .
Dr Jha has 220 publications and 30 chapters in textbooks read by nephrologists all over the world Dr Ritika nephrologist (PGI alumnus) at Aykai Hospital thanked Dr Jha and under his guidance promised to start teaching program for budding nephrologists.