Workshop on cardiovascular diseases held
The event organized in collaboration with IMA, Mohali and PMC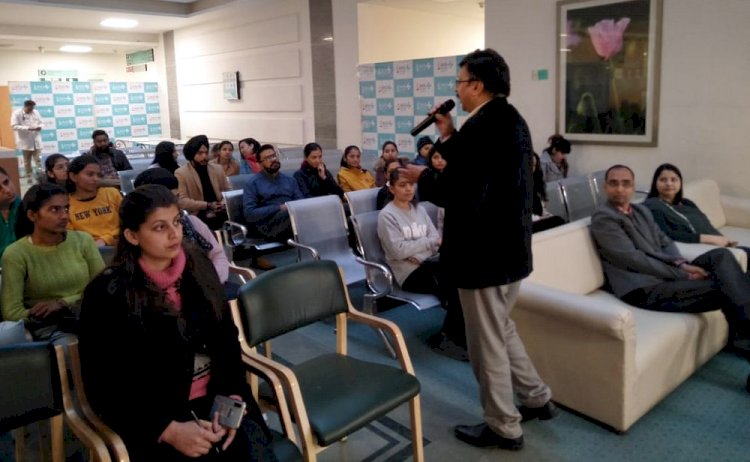 Mohali: As many as 80 leading medical professionals from region attended one day workshop on integrated approach for cardiovascular diseases management which includes heart disease & stroke at Max Hospital, Mohali on Sunday. The workshop was organized in collaboration with IMA, Mohali and Punjab Medical Council.
Addressing workshop, Dr Deepak Puri director of cardiovascular thoracic surgery at Max said that nowadays heart diseases are leading cause of death killing more than 17.2 million people every year across the globe. Integrated approach involves team work and improves outcomes in management of heart disease and other lifestyle diseases, asserted said Dr. Puri who is also a global chairman of Cardiomersion. The comprehensive management involves efforts by many specialists including physiotherapists, nutritionists, nurses technicians and healthcare managers along with the social support of family, friends and community as well, he opined.  
During occasion, Dr Gaurav Kapoor, cardiovascular physiotherapist from Chandigarh University highlighted the role of exercise in prevention and rehabilitation of heart disease.
A team of nutritionists led by Astha Arora provided basic dietary tips to the audience.
A session on unconventional therapies like aerobics, yoga, music was also organized by experts.
Dr Preeti Grewal head of physiotherapy shared guidelines on the role of physiotherapy in cardiac.
During occasion the role of posture and hazards of texting and over use of mobile and computer on our physical, mental and social health were also discussed by experts. 
Naveen Chawla a Rafi awardee singer and Anita Rattan a classical singer spoke in a session on health benefits of music in our day to day life.