Workshop by ICSVS concludes at PU
The participants were also introduced to various sensors available in market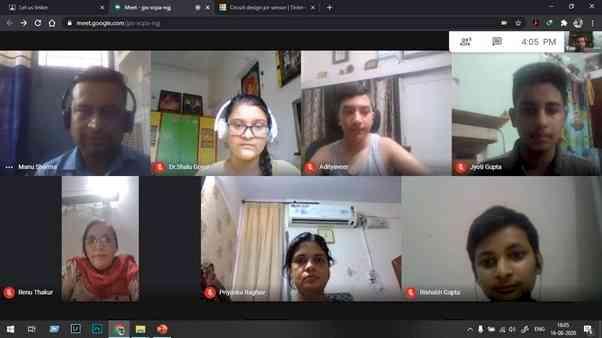 Chandigarh: A Three Day Online workshop from 14th -16th August, 2020 titled "Let us Tinker" organized by the Interdisciplinary Centre for Swami Vivekananda Studies, Panjab University. The workshop was coordinated by Prof.Manu Sharma and Dr. Amit Thakur from University Institute of Engineering and Technology(UIET). Prof. Renu Thakur, Coordinator ICSVS welcomed all the participants and threw light on the life and teachings of Swami Vivekananda. This was a special workshop aimed at school children with daily 90-minute online sessions. The focus of the workshop was to introduce the young students to basic electrical/electronic circuits and Arduino programming. 

The participants were also introduced to various sensors available in market such as Photoelectric sensor, IR sensor etc  and their applications were simulated on the online platform Tinkercad .The young students interacted with the participants and wished  to join more such workshops to understand basic concepts of science. 

Prof. Renu Thakur interacted with the participants and thanked them for making this workshop a success.