Work on road of Village Ayali Kalan starts
Stretch is around 3.94-Kms-long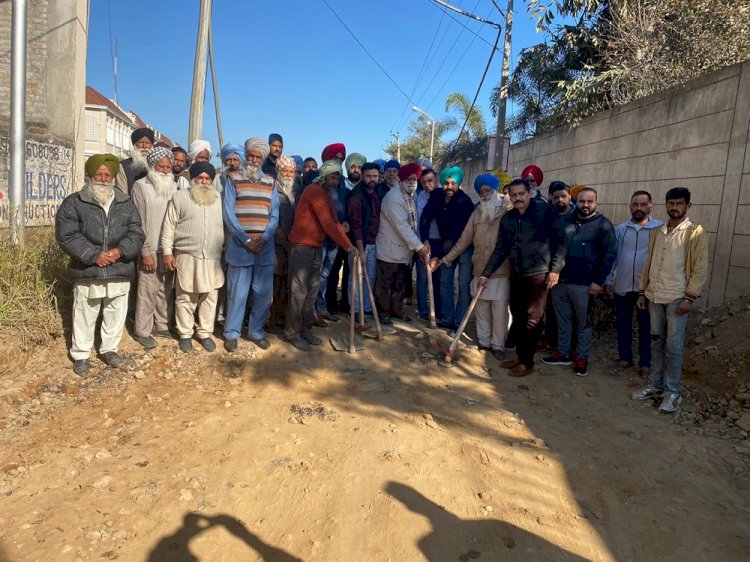 Ludhiana: The construction of the road of village Ayali Kalan started today. The construction work started under the supervision of Gill MLA Mr Kuldeep Singh Vaid and in the presence of his son and MC councillor Mr Harkaran Singh Vaid.
It is pertinent to mention that the former MLA in the previous government had left this work incomplete. This road is around 3.94  kilometre long and around Rs 2 crore would be spent on its construction.
Mr Harkaran Singh Vaid said that the Capt Amarinder Singh led Punjab government is committed for carrying out overall development of the state and no laxity would be tolerated in this regard. He also urged leaders from other political parties, that instead of issuing baseless statements, they should support them for carrying out development of the area.
The village Panchayat, Sarpanch and several officers were also present on the occasion. Mr Harkaran Singh Vaid informed that the construction of this road would be completed in next two to three months time. He said that besides, the Ladhowal-Nurpur Road is also being constructed, and the work on roads, streetlights, parks and sewerage are being carried out in the village on priority basis.
He said that their political opponents should refrain themselves from false propaganda and should instead verify the facts before issuing any statements.