Won't let sacrifice of Punjabis go in vain: Dr Amar Singh
Says will continue to fight till farm laws are not taken back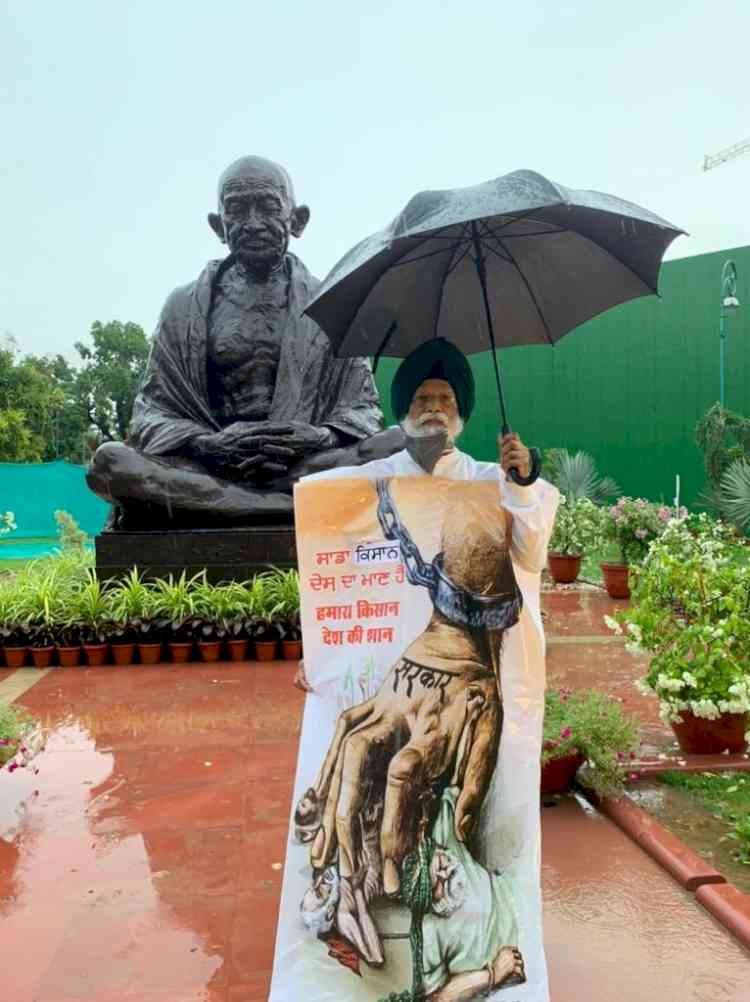 Raikot: Dr Amar Singh MP Shri Fatehgarh Sahib started the monsoon session of Lok Sabha by protesting outside the Parliament building just as he has done many times since the farm laws were passed by the Modi government last year. He mentioned that he had already put in an adjournment motion before Parliament began to stop all other business and debate the repeal of the farm laws on the first day of the new session. He would also be asking a starred question on the first day regarding the intolerable increase in fuel prices which was hurting all sections of society and leading to increasing in prices of all commodities. 
He mentioned that over 500 people had sacrificed their lives since the farm agitation began last year and yet the government showed no sympathy to their sacrifice. 
Dr Singh said that the ultimate goal of the Modi Government was to meet the agenda of certain corporate houses and the farm laws were passed to hand over the farm sector to them just as the Government had done with various other sectors since 2014. Farmers across the country have been protesting continuously and the message that Modi Government was anti-farmer, anti-mazdoor, anti- arhtiya had spread to every corner of the country.