With cases rising again in HP and Jammu and Kashmir, DC urges people to follow Covid apt-behaviour and get vaccine
Addressing the Ludhiana residents in his weekly Facebook live session on the official page of DPRO Ludhiana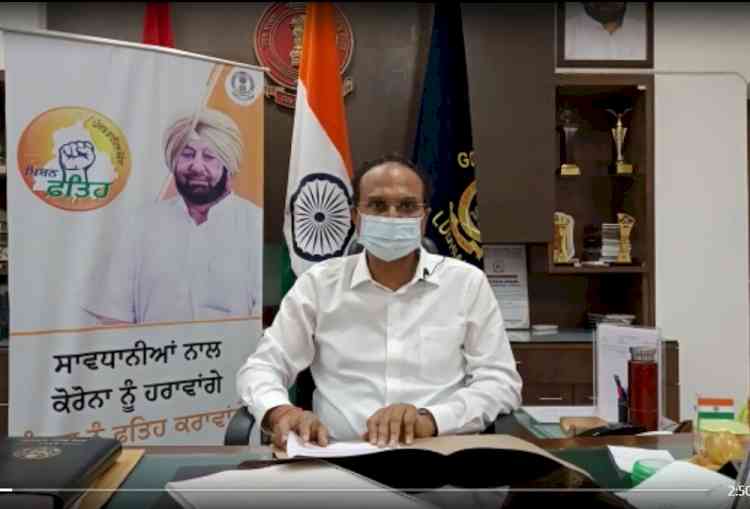 Ludhiana: With the Covid-19 infections have started witnessing upward trend in the neighbouring state including Himachal Pradesh, UT Jammu and Kashmir, Deputy Commissioner Varinder Kumar Sharma on Wednesday urged the people to strictly follow Covid-apt behaviour and get vaccine immediately to effectively tackling the imminent third wave of Coronavirus.
Addressing the Ludhiana residents in his weekly Facebook live session on the official page of DPRO Ludhiana, the Deputy Commissioner said if the people firmly adhere to Covid appropriate behaviour includes mask wearing, two-yard distancing and observing good hygiene and get the vaccine, then the third wave would not have any major impact on their lives.
He said that the rising of cases in the neighbouring region is matter of concern and people should not show any kind of complacency against Covid-19 as carelessness can lead to the cases in Ludhiana also. He said scientists and experts have warned that carelessness and crowding can lead to a massive surge in the case.
Thanking Ludhianavis for making the district first in the highest vaccination coverage in Punjab with more than 15 lakh received the life-saving jab, Deputy Commissioner said that the vaccine is being supplied by the union government and people must get vaccine whenever it arrives here as the vaccination is critical to breaking the transmission chain of the virus.
Varinder Kumar Sharma also told that vaccine is a credible effective way to tackle the wave and everyone must take it without delay.
The DC also exhorted people to come forward for the vaccination in huge numbers especially encouraging youths and their parents in the inoculation camps to maximize the coverage.