Will SHO Haseena Mallik's untimely action spew trouble for Mahila Police Thana in Sony SAB's Maddam Sir? 
Keep watching Gulki Joshi as Haseena Mallik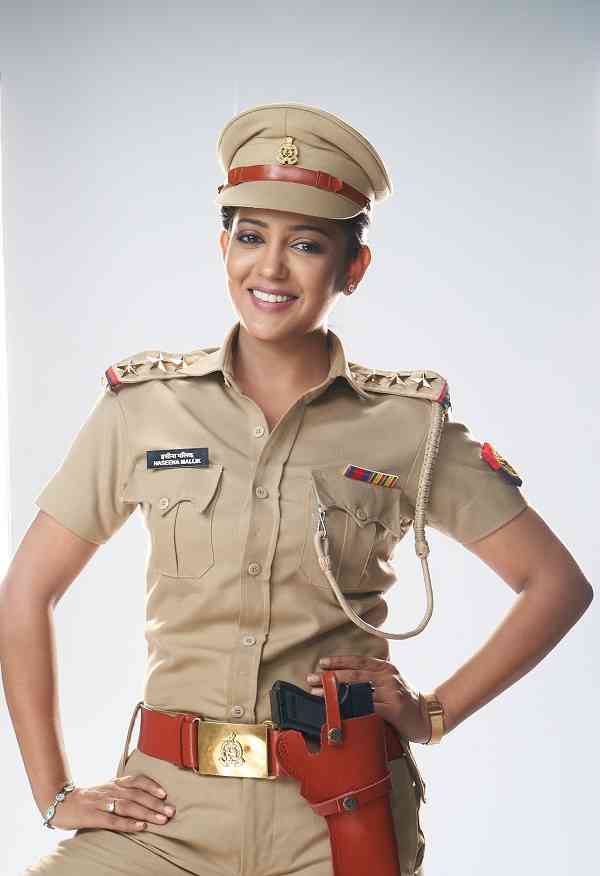 Gulki Joshi as Haseena Mallik.


Sony SAB has kept viewers entertained with its light-hearted value-driven show, Maddam Sir, following the principles of "Policing with heart." In the upcoming episodes, viewers are set to witness dramatic twists and turns  as one wrong decision taken by SHO Haseena Mallik (Gulki Joshi), make things extreme and might lead to shutting down of Mahila Police Thana. 
In the upcoming epsiodes, the audience will witness the entry of Master Ji, a powerful name in the city who forcefully kidnaps well-settled boys to marry girls without asking for dowry. While investigating a police complaint filed by a girl, SHO Haseena Mallik comes to know about the forced marriages happening around the city and decides to take matters in her hand. With the help of her team, Haseena arrests Master Ji without a warrant and that leads to huge chaos. The video footage of the same goes viral and people witness an innocent woman getting injured during the whole process and blame Haseena for illegally hitting her.  Due to this mishap, the police department sets an investigation against Haseena, headed by Karishma Singh, which concludes that Haseena made an irrational decision due to her emotions. 
What will happen next? How will Haseena prove her innocence and save the Mahila Police Thana?
Gulki Joshi, essaying the role of Haseena, said "This is a very heart-breaking moment for Haseena as for the very first time, Mahila Police Thana is on the verge of shutting down and she is the sole reason behind it. It was quite challenging shooting for the sequence as Haseena has always made the right decisions no matter what. It will be interesting for the viewers to witness how Haseena will prove her innocence and save the Mahila Police Thana from getting closed. "
Yukti Kapoor, essaying the role of Karishma, said "This case has put Karishma in a very tough position as she is investigating none other than Haseena, who is known for making the right choices keeping her emotions in tap. The upcoming episodes await a lot of twists and turns for the viewers, and it will be intriguing to watch how will Karishma save the Mahila Police Thana and prove Haseena innocent."