Will Koel be successful in escaping with her son in Sony SAB's Ziddi Dil- Maane Na?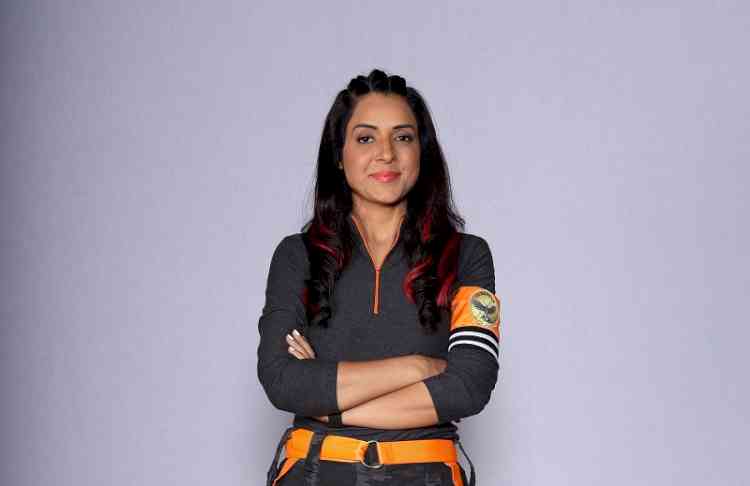 Simple Kaul as Koel from Ziddi Dil- Maane Na.
Sony SAB's Ziddi Dil Maane Na is garnering a lot of love and appreciation from audiences for its current storyline focusing on domestic violence through the lens of Koel (Simple Kaul). This less spoken about yet relatable topic is connecting with audiences far and wide. The latest storyline shows Koel taking a more tactical approach with Abhay (Karan Veer Mehra) suggesting that she wants to live as a happy family and move forward, all the while cooking something up to trap Abhay.
Viewers will witness Suman (Satyaketi Mishra) on a secret mission to sneak inside Abhay's house to find evidence on his toxic reality and find out that Abhay, Koel and Nikhil (Nirbhay Thakur) have gone to a restaurant. At the restaurant, Abhay learns of Koel's intention to move to the UK with Nikhil and insists on going together as a family. Parallelly, Parakram SAF (Special Action Force) Base Camp plans a masquerade themed farewell party for Koel as she prepares to leave with Abhay. However, the trainees have something else in mind, as they use the party as a device to expose Abhay's dark side.
Will Koel be successful in escaping with her son?
Simple Kaul essaying the role of Koel said, "The current storyline is pumped with a lot of excitement and anticipation. On one hand it seems like Koel's toxic journey with Abhay might come to an end with the trainees helping her expose his truth. But at the same time there is this looming uncertainty of what might happen if the plan fails. Things might take a turn for the worse if Koel and Abhay end up moving to the UK because she has a strong support system in India but moving miles away with Abhay will add a lot more stress on her. The latest episodes will keep the viewers gripped. We can only hope that Koel is able to get out of this relationship as soon as possible."
Karan Veer Mehra essaying the role of Abhay said, "The latest episodes will bring in a lot of twists and turns for the viewers as it presents a very crucial time for both Koel and Abhay. While Koel wants to put an end to their relationship, Abhay is insisting on moving to the UK with Koel and Nikhil. We are standing at a juncture where Abhay's reality could come out or things could take a turn for the worse with the moving to the UK. It will be interesting to see what the trainees have planned for the masquerade ball and if Abhay will fall into their trap."