Will Garima and Susheela turn their backs towards each other for good in Sony SAB's Kaatelal & Sons?
As the families gear up for a double celebration, a lot of drama entails leaving Garima and Susheela heartbroken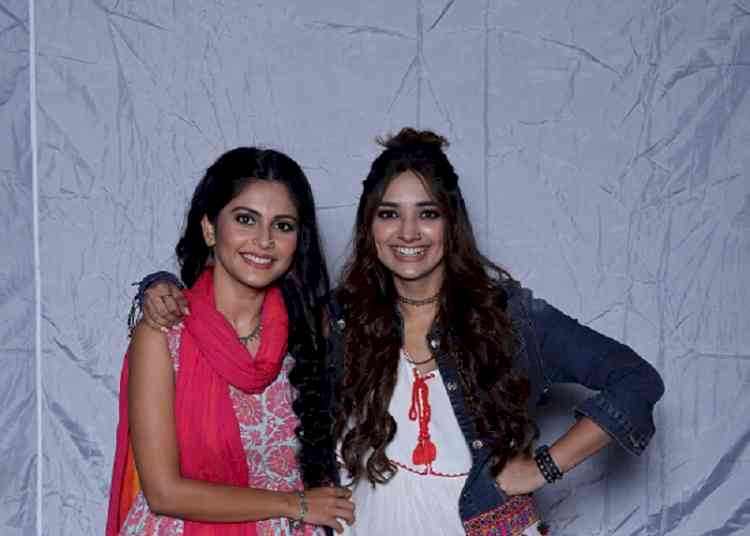 Garima and Susheela in Sony SAB's Kaatelal & Sons.
An enthralling plot twist awaits the viewers and fans of Kaatelal & Sons. Sony SAB's inspirational show is all set to send a rush of emotions as the loving and always sisters Garima (Megha Chakraborty) and Susheela (Jiya Shankar) leave their sibling bond with each other at stake. Kaatelal & Sons continues to entertain the viewers with a highly engaging storyline by bringing in intriguing moments that are bound to keep the viewers glued to your television screens. While Susheela's marriage with Pramod is called off, the rift between the two sisters builds as Garima's marriage with Agni is left at a high stake.
 
As the families gear up for a double celebration, a lot of drama entails leaving Garima and Susheela heartbroken. On one hand, while Mimi plots to break the marriage of Pramod and Susheela, Agni tries to save his marriage with Garima as he doesn't want his mother to attend his wedding. While Agni tries to cover up the lies he told his mother about Garima's profession, he wishes it is best if she doesn't attend and sets a new plan to avoid her coming. In the meanwhile, keeping in mind Susheela's temperament, Mimi blurts out in front of Susheela, the hidden truth that Dharampal had begged Mimi to let go of the misunderstandings she had with Susheela, forgive her and accept the marriage proposal. Mimi further discloses that she is now made to feel small by Susheela asking her to beg for forgiveness at her feet. On hearing this, Pramod feels hurt and breaks off the marriage with Susheela for good. 
 
Further on, Susheela gets furious at Garima for not letting her know the truth about their father begging Mimi to accept the marriage proposal while not taking her seriously when she warned Garima about Agni's mother's suspicious behaviour. The two sisters get into a heated argument leading to Susheela slapping Garima first time ever in her life. 
 
What will happen next? Will the sisters drift away from each other for good? Will Agni and Garima get married? What will be Susheela's future?
 
Megha Chakraborty, essaying the role of Garima said, "It has been an absolute fun-filled week on the sets. The upcoming twists and turns will bring in a lot of excitement and drama. Both Garima and Susheela will be facing various challenges and the way they plan to come out of each of them will be engaging for our viewers. I enjoyed shooting for these episodes as it was an entirely new experience for me to perform like a bride stuck in a mishap. I am sure our viewers are going to love the twist that awaits for them this week."
 
Jiya Shankar, essaying the role of Susheela said, "I am truly excited to watch the viewers reactions as the drama in the show unfolds this week. All sorts of emotions are encompassed in the upcoming episodes. Both, Garima and Susheela's marriages are at stake as well as their father's respected name in society. It will be interesting to watch what happens next, whether everything pans out the way it was planned or will they be shattered. This is a big moment for both the sisters as they are all set to get married, and I enjoy shooting such scenes where we get to try and bring about different emotions on Kaatelal & Sons'."