WHOOPER SWANS visiting Beas river basin after 113 years
Author(s): Arvind SharmaWhooper Swans.   Dharamsala, January 31, 2013: Nestled in the picturesque Kangra valley, the area surrounded by grassy swamps and rich flora and fauna where over  one lakh flapping beauties are roosting and feeding,...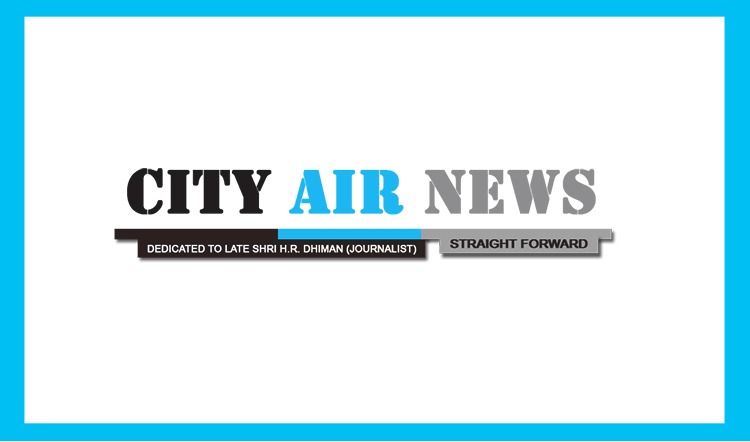 Dharamsala, January 31, 2013: Nestled in the picturesque Kangra valley, the area surrounded by grassy swamps and rich flora and fauna where over  one lakh flapping beauties are roosting and feeding, Maharana Pratap Sagar (Pong Dam lake) has a new visitor, the Whooper Swans.
"The Whooper (pronounced hooper) swan, arrived in the Beas river basin of Himachal after a gap of 113 years,"claimed by Devinder Singh Dhadwal, an Assistant Conservator of Forests in Dharamsala. He said that the Whooper Swan, a long distance migratory bird from subarctic Eurasia has been sighted and a Pair of Whooper Swans were photographed at the Pong lake by him, on Tuesday, January 29,2013. Dhadwal, an accomplished ornithologist, further said, "The last record of this bird, shot on the river Beas is by EH Aitken in 1900. The Whooper swan was earlier recorded in Notes on the Swans of India by AO Hume in 1878." Like Sauras cranes, the Whooper Swans are known to pair for life. The Whooper swan is one of the heaviest flying birds with an average body weight of 9.8–11.4 kg for males and 8.2–9.2 kg for females.
Because their weight cannot be supported by their legs for long periods, they require large bodies of water and spend much of their time swimming and feeding. Whooper Swan is the national bird of Finland and is featured on the Finnish 1 Euro coin.
The reappearance of this swan in the Pong wetland after 113 years show that this wet lad of manmade lake on river Beas in Kangra district, is growing favorite among migratory birds.
Whooper swan become 418th bird species to be recorded at the Pong lake; a significant number considering that the entire known bird diversity for the Indian sub-continent is around 1,250 species.
Earlier on 20th January this year the experts from the forest department have spotted another new visitor to the area, the  Ruddy Breasted Crake in the periphery of the Pong Dam wetland for the first time. However, they maintained that it could not said to be its first arrival as this bird is quite secretive, hiding in long grass  and difficult to spot. "We have first recording of this species – Ruddy Breasted Crake in Pong Dam Wetland. We have clicked some photographs of the bird for evidence," said Dhadwal, ACF Wild Life, Dharamsala.
(photo-caption:
Ruddy Breasted Crake)
20-23 centimetres in length, Ruddy Breasted Crake, (also known as Porzana Fusca) has laterally flattened body allow easier passage through the reeds or undergrowth. "It has long toes and a short tail. Colouring includes a pale brown back, chestnut head and under parts. The crown is olive green while under tail coverts black with very fine white barring," said Dhadwal adding that the bill is yellowish, and the eyes, legs, and feet are red. It could also be identified of its voice. The bird is resident of East Asia including China, Japan and Indonesia while in Indian subcontinent it is found in swamps of north east.
"Last year we had falcate duck as new visitor," said Dhadwal.
A total 418 species of migratory birds had landed at different places of the Pong Dam over the past 10 years.
Emerging after the construction of Pong Dam on Beas River in 1960, Pong Lake was declared a bird sanctuary in 1983 and in 1994 it was given the status of Wetland of national importance. In 2002 it was declared a Ramsar site. Currently Pong Lake is on ninth spot in attracting the most number of migratory birds. Average Bird count at Pong Lake has reached to 1.5 lakh against from the average annual count of 18,887 for the period 1988–1989.
"The annual bird count being conducted at the wetland on January 31 and February 1. More than 150 bird watchers and staff of the wildlife department are  participating  in the dawn-to-dusk exercise," Dhdwal said. He said ornithologists of the Bombay Natural History Society (BNHS), the Wildlife Institute of India and the Zoological Survey of India are participating. Bird watchers of the Delhi Bird Club, Chandigarh Bird Club and Pong Birding Society are also participating.
Last year, over 1.50 lakh migratory birds of about 90 species from Siberia and Central Asia had visited the Pong Dam as the surface water temperature of the reservoir suited them in winters. Pong Dam Lake has a total catchments area of 12,562 sq km which falls in Kangra, Mandi and Kullu districts with Himalayas in the background and Shiwalik foothills in foreground.
Date:
Thursday, January 31, 2013