What next in game of politics in Punjab?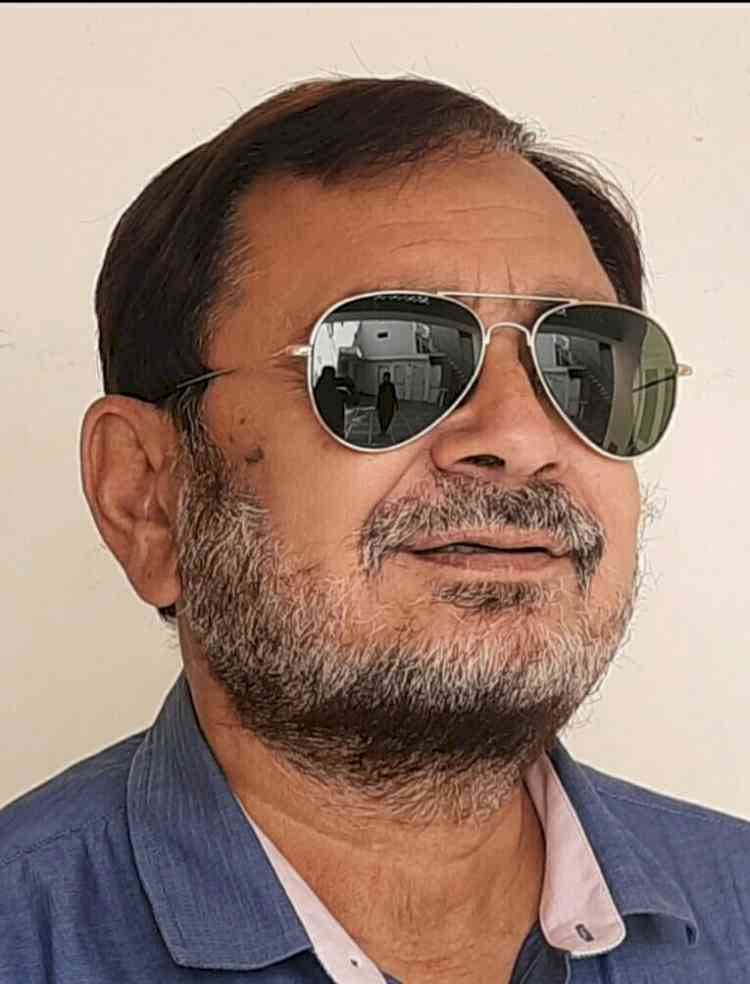 Author.


Successful "Sarkar Tuhade Dwar" in Jalandhar
The Chief Minister of Punjab, Bhagwant Singh Mann, from the Aam Aadmi Party, celebrated a successful "Sarkar Tuhade Dwar" function in Jalandhar. This event comes after his victory in the Jalandhar Parliamentary by-poll, which is a significant achievement for the Aam Aadmi Party. Prior to this, the party had no Member of Parliament in the Lok Sabha after the resignation of Bhagwant Singh Mann as the Sangrur M.P., who then took on the role of Chief Minister of Punjab.
Although the Aam Aadmi Party lost the Sangrur by-election by a narrow margin of about five thousand votes, they managed to secure a stronghold seat of the Congress Party in Jalandhar with a substantial margin of over fifty-eight thousand votes. Speculations surrounded this seat, but it did not bode well for the Bharatiya Janata Party (BJP) as its candidate lost the security deposit. The S.A.D (B) –B.S.P. candidate, however, succeeded in saving their security deposit. BJP leaders are claiming that the party has increased its vote percentage. It is interesting to note that despite the full vigor of Union Ministers and senior BJP leaders campaigning, the party failed to secure the expected number of votes as calculated by political pundits.
NEXT MOVE IN MUNICIPAL CORPORATION ELECTIONS?
With the upcoming Municipal Corporation Elections in mind, the Aam Aadmi Party is in high spirits following their victory in the Jalandhar Parliamentary by-poll. They are hopeful that this historic win will translate into a sweeping victory in the Municipal Corporation Elections. Punjab Chief Minister Bhagwant Singh Mann has released over Rs. 95 crores to facilitate smooth development works for the Jalandhar Smart City, ensuring that finances will not pose any hindrances. With the allocation of funds for development works, Aam Aadmi Party candidates are poised to perform well in the Municipal Corporation Elections whenever they take place. Once again, the elections are likely to witness a four-cornered contest, potentially benefiting the Aam Aadmi Party. It is worth mentioning that the Union Government, led by Prime Minister Narendra Modi, had previously released substantial funds for the beautification and development of Jalandhar City. However, during the Parliamentary by-polls, BJP leaders acknowledged the release of funds but questioned the progress of development works.
THEORY OF ALLIANCE?
With BJP leaders in an optimistic mood, citing statistical gains in the Jalandhar Parliamentary by-poll, they believe that the party's standalone performance can yield better and more effective results in Punjab. There are rumors of a potential alliance theory that could materialize in the Municipal Corporation Elections. If the BJP decides to go it alone in these elections, while S.A.D(B)-B.S.P. forms an alliance, and Congress and S.A.D.(Amritsar) contest independently, the results will shed light on the voters' future sentiments for the upcoming Lok Sabha Parliamentary Elections in 2024. There are desires among party workers of BJP and Congress that party tickets for the Municipal Corporation Elections should be given to state and district office bearers, as their participation and victory can demonstrate their popularity among the masses.
WILL MORE POLITICAL LEADERS CHANGE LOYALTIES?
It is difficult to predict, but it is likely that loyalties will witness significant changes in the days leading up to the Municipal Corporation Elections. In politics, it is often said that "when friends become foes and foes become friends," making such changes unpredictable. However, one thing is clear—political leaders' pursuit of power always takes priority.
Authored by:
Rajat Kumar Mohindru,
Journalist,
Jalandhar City.