WEBINAR WORKSHOP ON EFFECTIVE USE OF ADVANCED MS-EXCEL
THE WORKSHOP WAS ATTENDED BY MORE THAN 225 PARTICIPANTS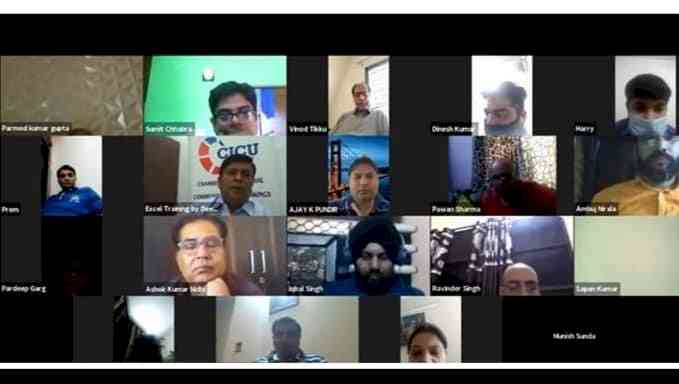 Ludhiana: This workshop provided the participants, knowledge & overviews for successful use of spreadsheet enable them in important areas of marketing, finance & operations, as well as enlighten them to perform advanced optimization and analytical procedures.
 
The interactive and thought provoking programme was conducted by Mr. Deepak Marwaha, Ex-Head ETB (DMPL) and Professional Corporate Trainer. He covered Core concepts of M.S Excel, Spreadsheets and Applications of Advanced Excel, Organizing data for analysis through Advanced Excel, Use of Excel solver to formulate & solve management problems, Data analysis options for decision making and Using different models in decision making for sustainable growth.
 
The workshop was attended by more than 225 participants from various sectors.