Webinar on technology and data driving change organized at Amity University
During the seminar, various open and proprietary software were discussed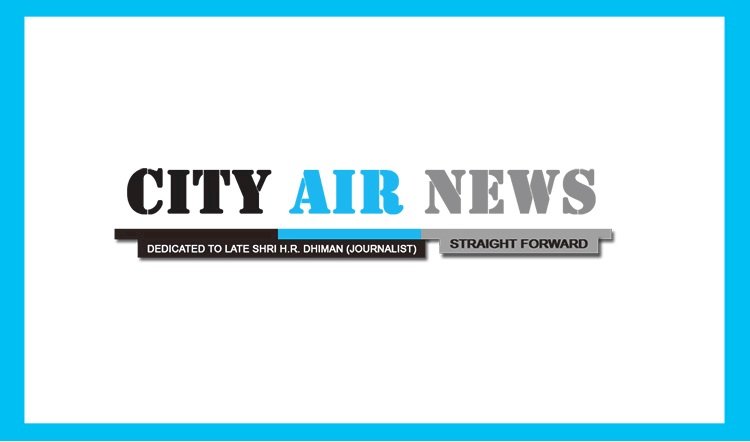 To enhance the skill sets of faculty members of Amity University, a series of webinars are being organized during the Covid lock down. Under the guidance and able leadership of Chancellor Dr. Atul Chauhan and Group Vice Chancellor (Prof.) Dr. Gurinder Singh, a couple of webinars were organised  today on 'Impact of IT Market due to COVID 19'. Mr. Pramod Kumar, Global Delivery Head, Tech Mahindra shared how technology is helping the society and citizens.
"In Delhi, we have designed an app for e-curfew pass within 48 hours and till now more than 50,000 passes have been issued. Another App has been developed to track Covid positives which can identify their movement and alert other users about hot spots. Data is coming to the government from different sections whether to open the college or industry which makes data analysis very important," said Mr. Kumar.
He shared that India is much stronger and will not be affected by any global recession. "47% market will be covered by digital technologies in next 4-5 years. Lot many jobs will be created in coming years but you have to unlearn and learn new technologies. At Tech Mahindra we are developing solution where pandemic will be identifies by using GPS tracking system. Suppose one person is corona positive, he will be quarantined by using Artificial Intelligence, Face recognition and GPS tracking, tracking him completely," shared Mr. Kumar.
Asking students not to worry about current scenario, Mr. Kumar stated that this is a temporary phase and the affect will stay for maximum next one quarter. "If lock down continues, many projects can be made online. IT Sector is 150 billion dollar market. By 2025 Tech Mahindra will be 10 billion dollar company. We require all students of Amity University having knowledge of Technology," averred Mr. Kumar.
In another Webinar, Mr Vinod Sharma, Managing Director, Deki Electronics Ltd talked about Value Magic stating that value is benefit what customer gets on purchasing a product or service. "For businesses, cost decides your competitors and value of the product decides your customers. Take an example that there are hundreds of companies manufacturing white shirts but you have to create a segment in this product like white shirt as school uniform, casual shirt and office wear. It is the value that is created by shirt that will attract customer to buy. Customer buys a product having values focusing on Design - uniqueness of shape, color, taste, texture, material; Quality- fit for use, compliance, durability, reliability, consistency, performance; Speed - Availability and delivery time of product, frequency as convenience of purchase; Image - compatibility with desired image, self-esteem, recognition as perceived by consumer and Service- perceived level of support on pre and after sale activities as well as customisation of processes," said Mr. Sharma.
Third  webinar  discussed on "Right tool for Right Data: Selecting appropriate software for Data Analysis"  conducted by Dr Loveleen Gaur Professor, Information System, Amity International Business School, Amity University. "Data is everywhere and in every form like Images, Numeric, Text, Data is coming through sensors, Tweets, Reviews, Interviews, Audio, Videos. They are structured or unstructured. Every software has its own potential and it is utmost important for researchers and students to know the worth and potential of available software so that they can utilise right software for analysing their data in effective and efficient manner. Data Analytics is a buzz word and market and companies are looking for data scientists who can uncover the insights which are deep down buried in the data," shared Dr. Gaur.
During the seminar, various open and proprietary software were discussed. It was also deliberated, how different domains like Marketing, HR, Finance, International Business can make effective use of existing software for their research analysis. The webinar concluded with an interactive sessions where all the queries were addressed by Dr Gaur.