Webinar at USOL, PU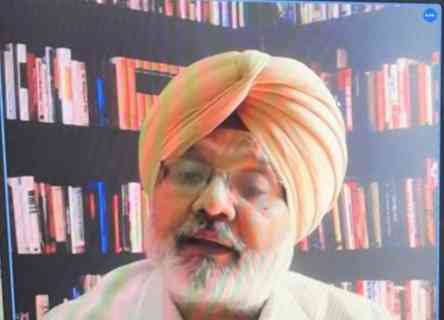 Chandigarh, October 13, 2021: A National Webinar on the "Contemporary Relevance of Mahatma Gandhi's Philosophy" was held today at the University School of Open Learning Department, Punjab University on the occasion of Gandhi Jayanti. Prof. Madhurima Verma, Chairperson, USOL welcomed the speaker and deliberated upon the relevance of Mahatama Gandhi's philosophy.
Dr. Manmohan Singh was the keynote speaker on the occasion. He referred to the thinkers who shaped Mahatama Gandhi's personality and spoke of his philosophy. He emphasized upon understanding Mahatma Gandhi's principles of non-violence, truth and Swaraj in a contemporary perspective.
Prof. Pali Bhupinder Singh, a teacher and eminent playwright of the department thanked the guests for participating. The webinar concluded with a discussion between the speaker and the participants.
Dr. Parveen Kumar, Dr. Ravinder Kaur, and Dr. Sucha Singh played a special role in organizing this program. Around 70 students participated in this webinar.