Wall painting competition on theme of energy conversation
Program was aimed at spreading awareness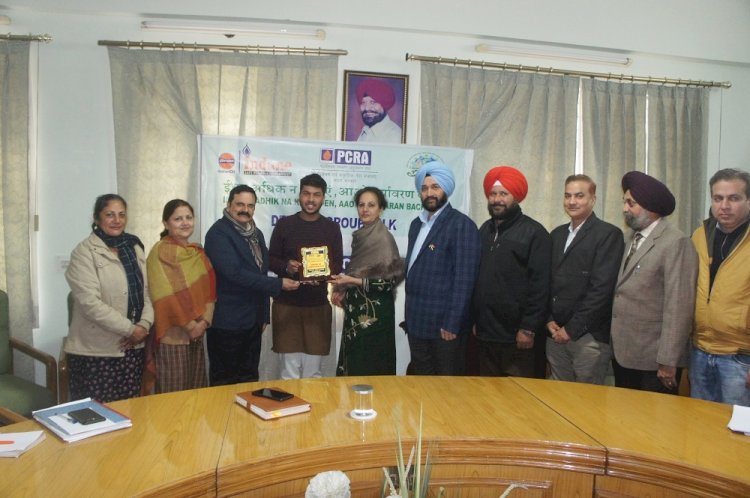 Jalandhar: A wall painting competition on the theme of Energy Conversation as per the PRCA Program was organized by Indian Oil Corporation at Lyallpur Khalsa College, Jalandhar. The program was aimed at spreading awareness regarding the need to conserve sources of energy by the virtue of creative wall paintings. 
President of the College Governing Council, Sardarni Balbir Kaur, College Principal Dr Gurpinder Singh Samra and Mr Rajiv Sharma from Indian Oil Corporation were the chief guests on this occasion. Speaking on the occasion, Principal Dr Samra emphasized the need for energy preservation as the basic duty of each and every responsible citizen of the country and also stressed the need for the youthful awareness on the same. Mr Rajiv Sharma also shared his views on the theme and highlighted the various methodologies for energy preservation. Harjot Singh, Yash, Shamsher and Gurpreet Kaur won the top prizes in the competition and they were duly honoured by the dignitaries for their art work. 
Prof Jasreen Kaur, Dean Academic Affairs, Prof Manpreet Kaur (Registrar), Prof Manohar Singh (Dean, Administration) Prof Gopal Singh Buttar, Prof Hariom Verma, Prof Ahuja Sandeep, Prof Ajitpal Singh and Prof Rekha Sharma were also present on this occasion along with other members of the faculty.