Virus starts entering Tibetan community in Himachal
63-year-old Tibetan woman from Phuntsokling Tibetan settlement in Dalhousie has tested positive for Covid-19 on Monday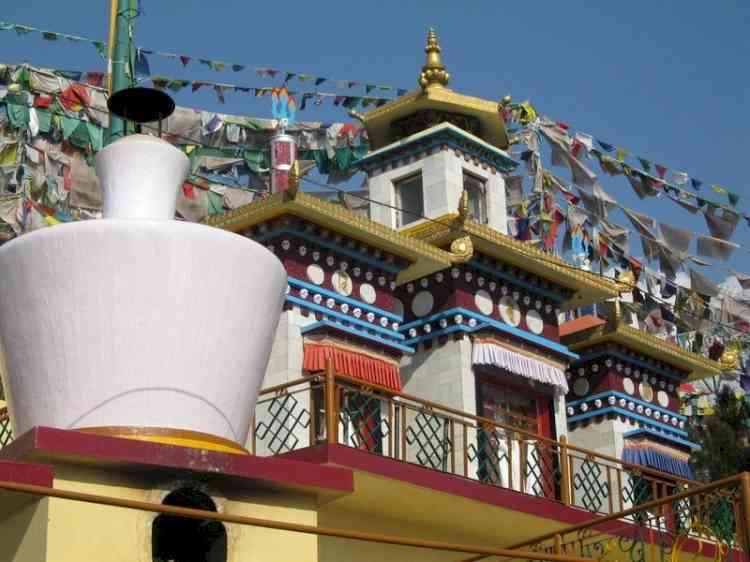 Dharamshala: Rapten Tsering, Tibetan Settlement Officer of Dalhousie in Himachal confirmed that a 63-year-old Tibetan woman from Phuntsokling Tibetan settlement in Dalhousie has tested positive for COVID-19 on Monday. She had been kept under institutional quarantine since she returned from New Delhi, one of India's worst-hit regions. Tsering said, "It is the first case that we've had. The patient is currently under treatment at a COVID-19 care center at a Civil Hospital in Dalhousie."
The news is a warning that the virus has started entering the Tibetan community in Himachal. Officially two Tibetans have died due to Corona so far in India.  The first was A 69-year-old Tibetan man who died of Corona was  from Dharamshala . He was tested & declared a Covid-19 patient  after his  death on march 23 at the Tanda Medical College.  the Tibetan who lived in Dharamshala, had returned from US on March 21. He took a taxi from Delhi's Indira Gandhi International Airport to Mcleodganj.
"The second Tibetan Covid death was of A 62-year-old Tibetan man has died of Covid-19 on Tuesday at the Tibetan settlement of Samyeling known commonly as Majnukatilla in Delhi. He fell sick on May 29 and was subsequently admitted to the Escorts Hospital on May 30 where he was tested positive for the virus man also suffered from pre-existing conditions like diabetes and high blood pressure," Tibetan Official Phuntsok Topgyal said. contact tracing, "13-14 people" have been quarantined and residents of the Samyeling settlement advised caution due to the incident.
According to Tibetan website for Covid, Tibetans living outside Tibet there are 213 Covid Cases reported so far ,40 are Active Cases, 8 deaths reported due to covid of Tibetans across the world and 165 patients Recovered too.
Many Tibetans have returned to their homes across India after the relax in travel restrictions through the end of April. Based on a CTA survey of 2009, 127,935 Tibetans were registered in the diaspora. They are 94,203 in India; in Nepal 13,514; in Bhutan 1,298; and in rest of the world 18,920. However, their number is estimated at up to 150,000, as mentioned by the 14th Dalai Lama in 2009.
Apart from Tibetan community, as of now, Himachal Pradesh has registered 383 confirmed cases and 5 deaths in total due to Corona , whereas 179 persons recovered from Corona so far.