VIRTUAL TOUR CONDUCTED FOR STUDENTS AT DCM PRESIDENCY SCHOOL
AS SCHOOLS GO ONLINE DUE TO COVID 19, THE STUDENTS ARE MISSING THEIR CLASSROOMS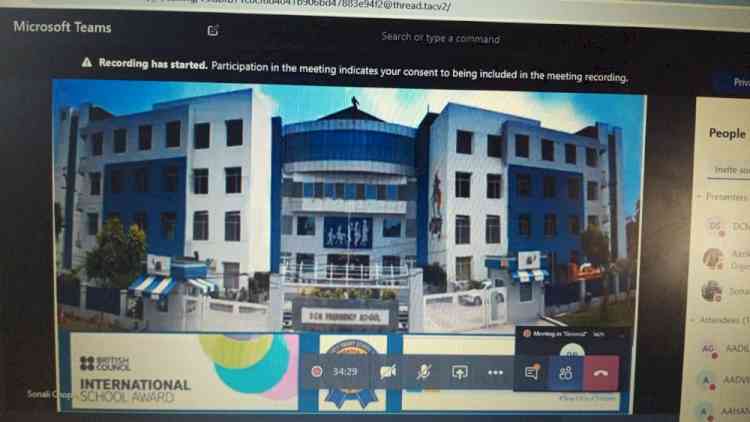 Ludhiana: When can we go to school? No answer as yet, to this question of thousands of students. As schools go online due to COVID 19, the students are missing their classrooms, their playgrounds, their activity rooms. The School misses the students too but nothing is more important than their safety and health. To make the students feel happy and connected to their alma mater, DCM Presidency conducted a virtual tour of the school for the students and parents. Teachers too were happy to connect and interacted with parents and students and solved queries related to online teaching.
 In this COVID 19, the online learning success story, is a Microsoft Showcase School, DCM Presidency School who has not left any stone unturned in online teaching methodology. The school is running successfully it's Online teaching through Microsoft Teams App and School ERP system. .Apart from academics, the students are also learning Yoga, Dance, Music, Fine Arts through the online tutorials on School's Social Media.
Principal Ms.Rajni Kalra said that online education is proving very beneficial for the students in this current scenario.  IT Head Ms.Sunaina Kapoor said that apart from sending regular assignments and notes on School ERP, the teachers are taking online classes on  Microsoft Teams App and solving the queries of the students.