Virtual 'Story-Telling session 
DCM Presidency School, Elementary Campus, Ludhiana organized the event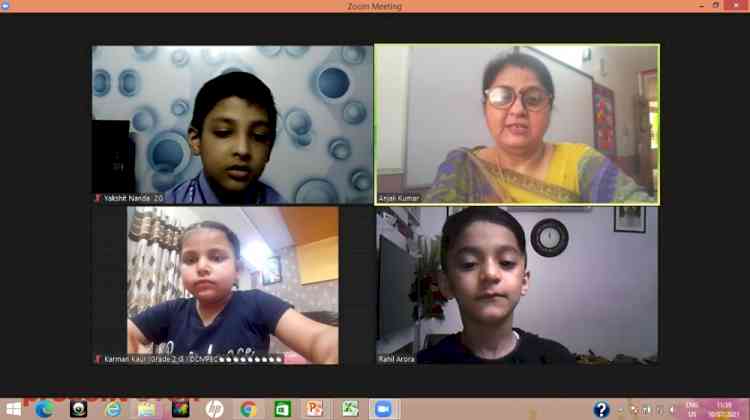 Ludhiana: A virtual story-telling session was organized for the students of Classes Nursery to Grade -II by DCM Presidency School, Elementary Campus facilitated by Tejinder, a livewire storyteller.                                                                                            
She narrated a wide range of value-based stories involving various characters and kept her audience engaged throughout by using appropriate voice modulation, body language, and colorful props.
The students were left spellbound as they were introduced to new horizons of storytelling.                                                                
Reuben Chahal, Head Elementary emphasized that we should talk to children in their mother tongue in their primary years as it helps in their cognitive development.                                                                                                                                                    
Activity Coordinator Anuj said Storytelling as a tool, really helps a child bond with his/her parents and understand basic concepts in a better way.             
Overall, it proved to be an extremely enriching experience for everyone.