Vin Diesel's 'Fast X' becomes the first Hollywood movie of the year to enter the 100 Crore club
The Vin Diesel-led Fast X recorded a healthy trend at the global box office in its opening week as according to early estimates, the film has scored 105 crore through its 10-day run.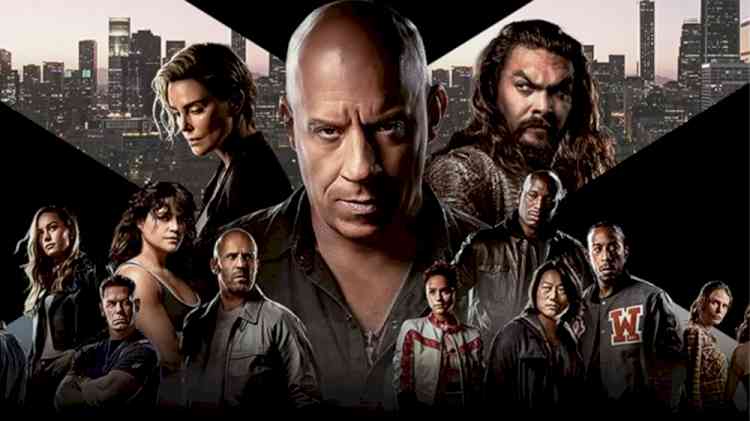 Mumbai, May 30, 2023: The Fast and Furious franchise's tenth film, Fast X, has been a smash hit at the Indian box office. Fast X (A Universal Pictures Production distributed by Warner Bros Pictures in India) has officially become the first Hollywood film of 2023 to enter the coveted 100 crore club in India. Vin Diesel-starrer Fast X amasses Rs 105 crore net in 11 days since the film's release on May 17, according to box office records, making it a resounding hit. The action saga has breached the USD 500-million mark worldwide, including $108 million domestically (North America) and over $399 million internationally.
The film opened with plenty of action, swooshing cars, explosives, and familial sentiment. All the famous characters from the Fast and Furious Saga gathered together for the last race on this thrilling voyage. We'll never forget the thrilling action sequences of Dom Toretto's (Vin Diesel) struggle to hold off an army of villains in the motor racing genre. It's tough to ignore the thrill and excitement felt while watching Dom Toretto and his gang employ their beast of vehicles to outsmart the bad guys in a life-or-death street fight. 
Starring Vin Diesel and Jason Momoa in lead roles alongside an ensemble cast in pivotal roles, Fast X is the story of Dom Toretto and his family, who are targeted by the vengeful son of drug kingpin Hernan Reyes.