Vedanta rolls out 'care green cover' initiative
To mark celebrations of World Environment Day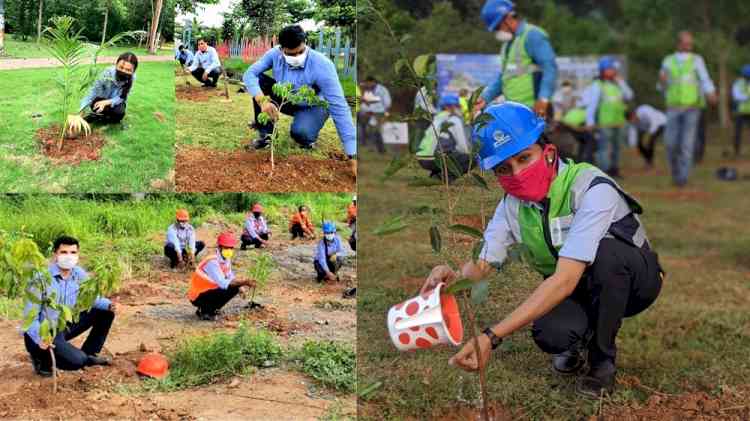 Plantation drive being carried by Vedanta.
Bathinda:  Vedanta, one of the world's leading Oil & Gas and Metals Company launched a mega green cover initiative to commemorate World Environment Day on Saturday.
As part of the Vedanta's 'cares green cover' initiative, the company's employees and business partners will be able to register on its microsite – the Vedanta Cares Plantation portal – to plant a sapling to celebrate their dear ones who have recovered from Covid-19.
More than 10 lakh trees will be planted through the initiative, which will be rolled out across the company's business locations. The plantation drive is an expression of gratitude for the countless gifts we receive from Mother Earth. The company had planted around 1.2 lakh trees in 2020-21.
Vedanta Group CEO and Chief Safety Officer Sunil Duggal said: "We have adopted carbon reduction goals in line with Government of India's Nationally Determined Contributions (NDC) and are fully committed to building an Atmanirbhar Bharat in an environmentally responsible manner."