Vaibhav saves the day with his extraordinary cooking skills in Sony SAB's Shubh Laabh - Aapkey Ghar Mein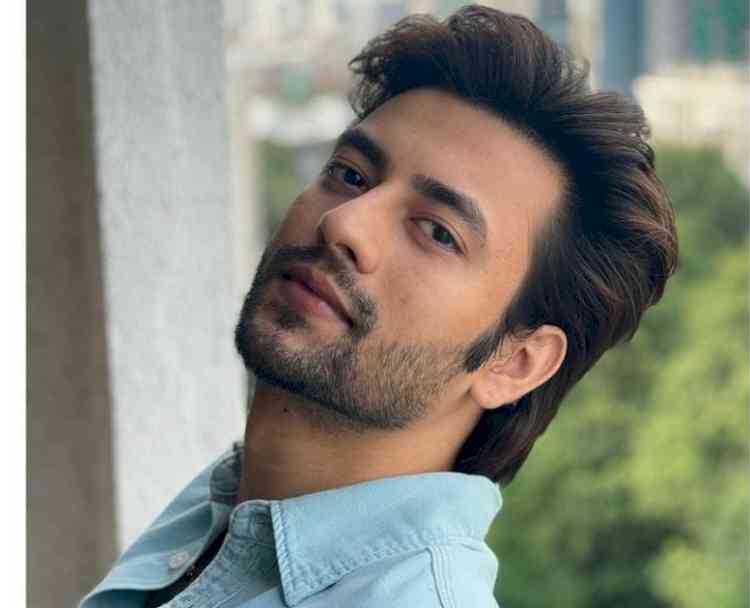 Aashay Mishra aka Vaibhav from Sony SAB's Shubh Laabh- Aapkey Ghar Mein.


Sony SAB's Shubh Laabh - Aapkey Ghar Mein continues to remain an audience favourite for its relatable storyline- focusing on the lives of modest small-town families. The upcoming episodes will witness Vaibhav (Aashay Mishra) realising his true passion and extraordinary skill while cooking for Maa Laxmi's (Chhavvi Pandey) feast.
As Savita (Geetanjali Tikekar) gets injured just before the day of the feast, Vaibhav and Shreya decide to take up full responsibility for cooking the food for the feast. While Roopchand and Preeti continue with their cheap tricks to spoil the food and create obstacles for them, Vaibhav saves the day by cooking a delicious meal for the feast. Shreya (Tanisha Mehta) realises Vaibhav's talent and passion for cooking and asks him to pursue his career as a chef. However, his parents, Niranjan (Nasirr Khan) and Savita are strictly against this wish and insist on Vaibhav continuing his MBA. 
Will Vaibhav agree with Shreya and choose his passion as his career? Watch out for what happens next! 
Aashay Mishra, essaying the role of Vaibhav, said, "The experience of shooting for this scene was ecstatic, and I enjoyed portraying it on-screen. It is undoubtedly not easy for Vaibhav to choose cooking as his career when his father and mother are strictly against the same. While Shreya keeps motivating him to opt for this as his career, instead of pursuing MBA, it will be interesting for the viewers to witness how she convinces him to agree with her, talk to his parents, and follow what his heart says."