Vaccinate public at home: Sudhir Sharma to HP government
Says the government should fully exploit the resources available with them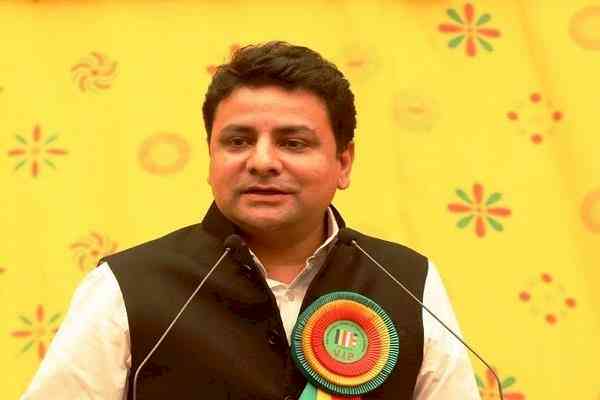 Congress National Secretary and former State Minister Sudhir Sharma.
Dharamshala: Congress National Secretary and former State Minister Sudhir Sharma said that the BJP led state government should work on a war footing to deal with the second strain of the corona epidemic. in a statement issued here today, Sharma said, "Curfew will have to be tightened to prevent the epidemic."
Sudhir further said that all the facilities are already available within the state by which the public can be vaccinated at their houses. He said, "Most primary health centers as well as all veterinary hospitals, dispensaries and PVDs in the state have ILR (iceland refrigerator) for the maintenance of cold chains and also the facility of vaccination to be done at home. The vaccine career is also available in these centres. These facilities are available in every 'panchayat' of the state, with the help of which the field staff of the Health Department, can now go to every house in the state and vaccinate the eligible people and while doing so they  can also find out how many members of that family got vaccinated, how many people got infected and what is the actual status of Infection."
He advised the state government that by doing so the government could know how many people have actually got vaccinated. With this mechanism we will be able to save the people from this pandemic and  people can be given the facility of vaccination while staying safe at home.
He said, "In today's time, when the epidemic is increasing rapidly and people are being repeatedly urged that they do not leave their house, the government should fully exploit the resources available with them so that in due time the state vaccine facilities are made  available to all the people above 18 years of age in Himachal."
The epidemic can be stopped as soon as the state government starts this campaign. By this process, the entire state can be vaccinated within ten days, to make everyone safe.