Useless and baseless budget for industry
Reaction by All Industries and Trade Forum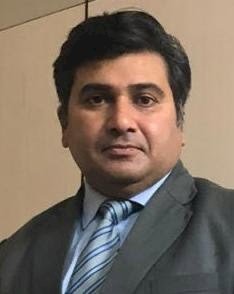 Badish Jindal, National President, All Industries & Trade Forum.
Once again the finance minister failed to give the positive budget to the Industry, The budget speech is full of false promises and wrong statements. 
The changes in direct taxes were shown like a big relief for individuals but if we count the exemptions the tax liability will be more than the present rate, so the most of the individual tax payers will go with the existing tax model. 
The finance minister was confused that was she presenting the annual or five yearly budget in the house. All the figures she quoted were false and baseless.
If we look at the overall figure, it shows the lack of intelligence of any prime minister or the inflated figures were given to befool the public.
It shows that the Direct tax Revenue during 208-19 was 11,25,046, which merely increased to 11,57,500 crores during 2019-20 but shockingly the estimates were kept at 13,06000 crores for the year 2020-21. 
In budget many big slogans raised for MSME's but the fact is that budget of Prime Minister Employment Guarantee Program reduced to 2800 crors from 3369 crores. The budget of Credit Linked Capital Subsidy scheme reduced from 805 crores to 653 crores, the Budget of Markeet Promotion Scheme reduced from 94 crores to 74 crores. The overall budget of MSME ministry merely enhanced from 7011 crores to 7572 crores but this increase in mainly in the schemes of village and cottage industries. 
On the other hand to please the voters the budget of agriculture incre3ased from 46076 crores to 134399 crores in last two years. which is a step motherly treatment with industry.
Not only this the budget of skill development also increased from 2989 crores to 3002 crores which is contradictory to the slogans of skill india mission of the government. 
The ministry of  commerce which promotes the various schemes of industry also got setback as their budget reduced from 7219 crores to 6219 crores by the finance minister. 
The various schemes of Banks such as NADARD or MUDRA also got hard treatment by finance minister by coming down to 1420 crores from 2925 crores. 
Last year the government gave the recapitalization to the banks by 65443 crores but this year the budget of recapitalization is nil, which may show signs of sickness in the financial sector. 
It was looking like a very non serious statement of the government by claiming India's GDP to 10% whereas the fact is that India is struggling to stay at level of 5%. 
The claims were done to give the respect to the businessmen but budget speech shown no such sentiments, rather the finance minister dictated a few harsh terms for penalties for evasions. 
So AITF strongly condemn this budget and declare it as a big failure of government and finance minister. This budget will result into further unemployment and recession. 
-Badish Jindal, National President, All Industries & Trade Forum