United Sikhs support Afghan students in Punjab
Many needy Afghan students get financial help from United Sikhs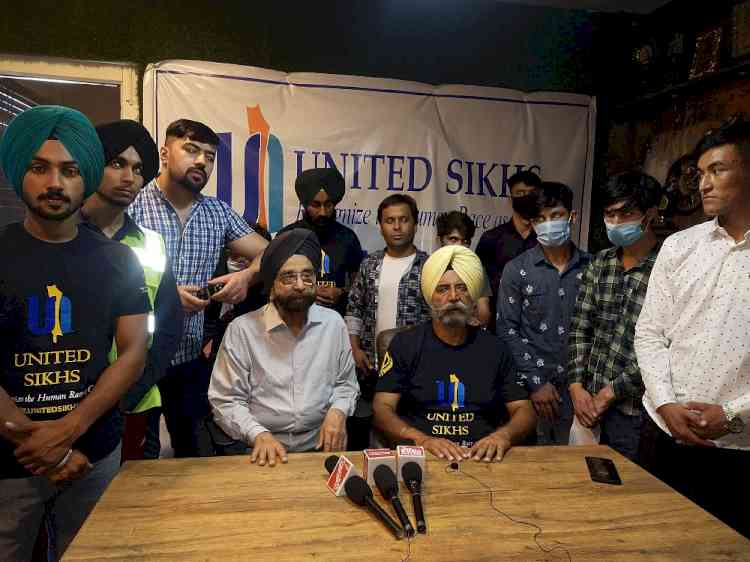 Mohali, October 20, 2021: United Sikhs a global social organisation of Sikh community, has not only been providing financial aid, but moral support too, to the needy Afghan students getting education in different institutions in Punjab or elsewhere in India.  The organization is taking steps to connect the students with their families living  in the grief stricken country under the Taliban regime or helping them with the passport or any other documentation process.
 
Addressing a press conference here today, Gurpreet Singh, Director, United Sikhs said, "We have been supporting the needy Afghan students getting education in India. United Sikhs has been supporting the Afghan families that came to India last year after the attack in Afghanistan. We  started a 24x7 helpline number for their help and we are providing the needy families with medical, educational, house rent, groceries, etc. I called on the state Finance Minister, Manpreet Badal along with few Afghan students seeking necessary Government support as their families in Afghanistan are not in a position to send them required money for fee, food or accommodation."
Besides the volunteers, few office bearers of the NGO including Jasjit singh, director, Gurmeet singh, coordinator, Baljit singh and Lovepreet Singh were also present on the occasion. 
Jasjit singh said, 'United Sikhs is ready to help the needy Afghan students studying anywhere in India. We have also been supporting the farmer families in Punjab who lost their family members in the midst of the ongoing farm protests.'
It was told at the press conference that the United Sikhs organization is providing assistance to the Afghan students in every possible way. Not only this, the NGO is always ready for any sort of public service.
United Sikhs is an UN-affiliated, international non-profit, non-governmental, humanitarian relief, human development and advocacy organization, registered in 11 countries including USA, Canada, UK, Australia and India. In India, it is registered in Punjab under the Societies Registration Act. It has been conducting projects with a mission to support the humanity irrespective of their caste and creed. 
These projects are conducted under three main Directorates – under the CEED (Community Empowerment and Education Division), United Sikhs sponsors premium education to the under-privileged and various spiritual camps for empowerment of women and youth. Under the Sikh Aid (Humanitarian Aid) project, the NGO provides humanitarian aid during the time of disasters to the survivors. Through the International Civil and Human Rights Advocacy, it protects and enforces civil and human rights of minorities and marginalized groups.