Unique virtual annual function organized for children of Nirdosh School for mentally challenged
The main theme of the function was the Corona pandemic and the role of the Corona warriors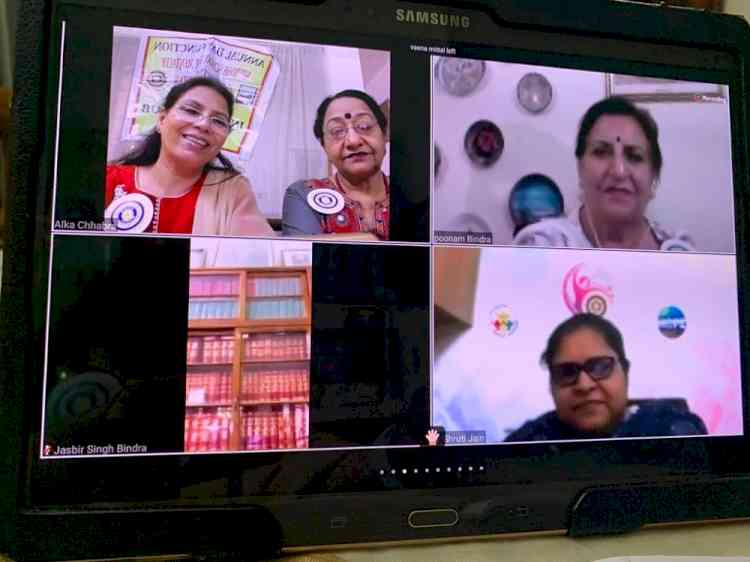 Ludhiana: A unique virtual annual function was organized for the children of Nirdosh School for the mentally challenged. Neelam Jain of Kangaroo Industries was the chief guest and she applauded the virtual performances of the Nirdosh children. 

The main theme of the function was the Corona pandemic and the role of the Corona warriors. 

The children thanked the doctor fraternity through their songs and dances. Through various acts the children also explained about the precautions to be taken.

Chairperson Madhu Khosla and Principal Surat Singh apprised everybody of the activities and future plans in the circumstances. A new addition is the online class in English for the staff members which is being masterminded by immediate chairperson Poonam Bindra. 

The function surprisingly saw a huge virtual attendance by management, teachers, parents and children.