Under `Mission Fateh' message of taking precautions against Corona Virus preached through places of worship 
In a unique drive to sensitize people priests urge people to follow guidelines of wearing masks, social distancing, washing hands and caring elderly and kids at home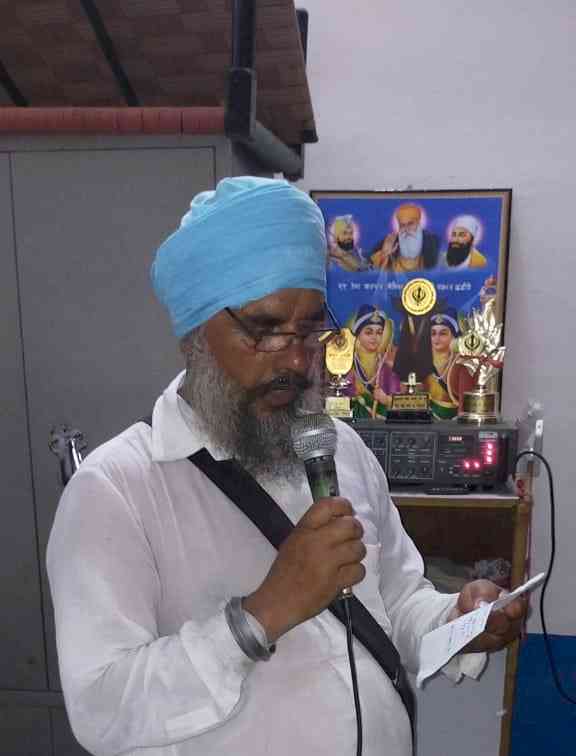 Ferozepur: Joining hands with the `Mission Fateh', a flagship program launched by Chief Minister Captain Amarinder Singh, the various religious places in the district preached the message of taking precautions against the Corona Virus to keep this disease at bay. 
Launching a unique drive to sensitize masses against this pandemic, the district administration Ferozepur through the various places of worship imparted the message of social distancing, wearing masks, washing hands, giving care to the elderly and kids in the family. Divulging more, Deputy Commissioner Ferozepur Mr. Gurapal Singh said that joining the clarion call of the state government, priests at the religious places made the public announcement urging people to practice all the precautions as advised by the government to keep this disease at bay. The Deputy Commissioner further added that this message through the places of worship would make an indelible impression on the hearts and minds of the people adding this would help turn this campaign into a mass movement against the Corona Virus pandemic. 
Mr. Gurpal Singh Chahal said that the district administration would leave no stone unturned to check the spread of this disease in the district besides taking all the necessary steps to protect the citizens from the Covid-19 pandemic. He called upon people to ensure their own and their loved ones' safety just by following the measures of social distancing, wearing a mask while stepping out of their homes, and adopting the attitude of washing hands with soap. The Deputy Commissioner termed these measures as invincible weapons against the Virus outbreak. 
District Development and Panchayat Officer, Ferozepur Mr. Harjinder Singh said that the public announcement about the precautions was carried-out in all 836 villages of the district falling under the development blocks of Mamdot, Ghallkhurd, Guru Har Sahai, Zira, Ferozepur, and Makhu. He said that all the BDPOs and Panchayats were asked to liaison with the management committees of the religious places and request them to make the public announcement, which would continue in the coming days. Pointing out further, the DDPO said that the awareness message was being imparted during morning and evening prayers.