Two students of DCM International School secured Ist position in state with 99.8 per cent 
They both scored 100/100 in four subjects and 99/100 in one subject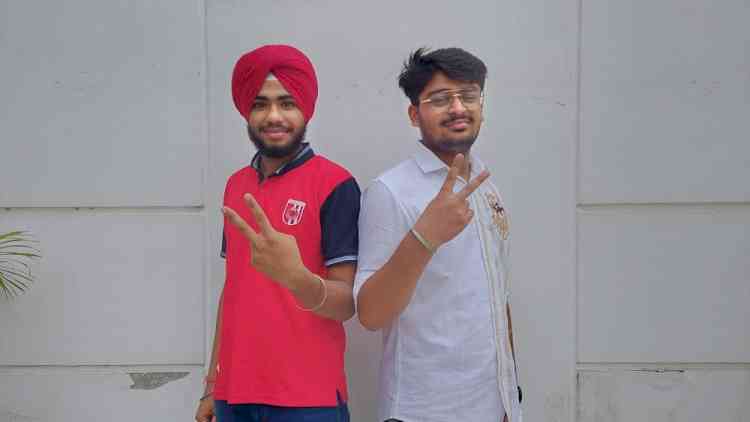 Ferozepur: Two students of DCM International School in this border district have secured 1st position in the entire state. Ansh Kataria(99.8) and Eknoorbir Singh(99.8). They both scored 100/100 in four subjects and 99/100 in one subject.  
Notably, Eknoorbir aspires to be a doctor and wants to earn the true service of humanity. Simultaneously, he wishes to pursue his passion of cricket. He was captain of U-17 District team of Ferozepur also bagged 21st rank in India while playing U-14. He longs for conquering the race in cricket too under the aegis of his father, Balbir Singh, who is from Physical Education background is an untiring support for him.
Another State Topper Ansh Kataria is preparing for IIT JEE Mains and desires to pursue his career as Software Engineer. While describing his "Mantra for Success", he said that there is no shortcut.  
On this occasion, parents of Ansh Kataria and Eknoorbir Singh appreciated the endless efforts made by teachers, Principal and Management of DCMI for making teaching possible at a long distance, connecting digitally with students at this unprecedented time.
Manish Panwar, Principal DCMI expressed his happiness at the exceptional result and acknowledged  the hard work of the students and support of parents. He also expressed his gratitude towards teachers for putting their heart and soul in providing quality education in online mode.
Anirudh Gupta, CEO of DCM Group of Schools congratulated the students and their parents and wished them good luck.