Two-day hearing aid camp begins at Gurdwara Shaheed Baba Deep Singh 
Chairperson Punjab Youth Development Board Sukhwinder Singh Bindra inaugurates camp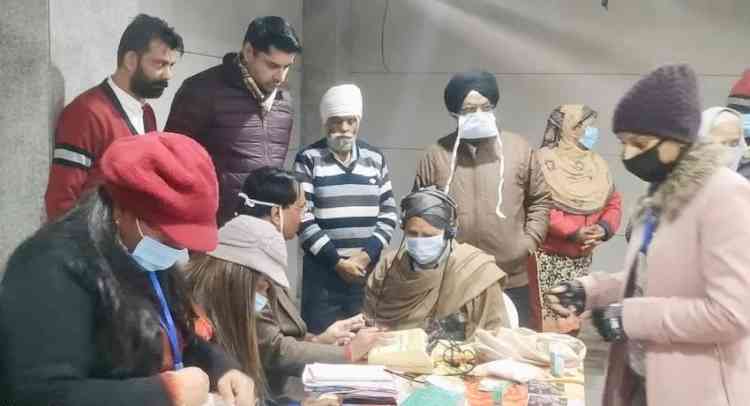 Ludhiana:  Punjab Youth Development Board in association with Mitone Hearing Aid Centre organised a two-days Hearing Aid camp at Gurdwara Shaheed Baba Deep Singh Ji at Model Town here on Saturday. The camp was inaugurated by Chairperson Punjab Youth Development Board Sukhwinder Singh Bindra.
Chairperson Bindra while interacting with media said that Punjab Government's Punjab Youth Development Board under the leadership of Chief Minister Captain Amarinder Singh was committed for the welfare of the youth and people of the state.
Bindra said that under this camp free ear check-up was provided to needed persons and free medicines were provided to them. He said that hearing aid kits costing around Rs 8000 were also provided at controlled rate of Rs 1500 only.
Bindra thanked the managing committee of Shaheed Baba Deep Singh Memorial Charitable Trust for their invaluable support and and also lauded the efforts of Mitone Hearing Aid Centre for organising this camp.
He appealed to the residents to make the most of this camp. He said that Punjab Youth Development Board was always ready for the welfare and service of the people of the state and more such camps would be set up in the near future.
Meanwhile, Audiologist Dr Vimlesh Kumar Srivastava thanked the Chairman Sukhwinder Singh Bindra and Baba Deep Singh Charitable Trust for giving Mitone Hearing Aid Centre an opportunity to serve the people. 
On the occasion, District Coordinator Nitin Tandon, Sadhna Srivastava, Deputy Manager Neetu Shukla, Assistant Audiologist Pallavi, Office Assistant Gaurav Singh and Counsellor Harbhajan Dang among other persons were present.