TV actor Arishfa Khan and Adnaan Shaikh launch their Diamond Ring song 
Adnaan Shaikh is TikTok Star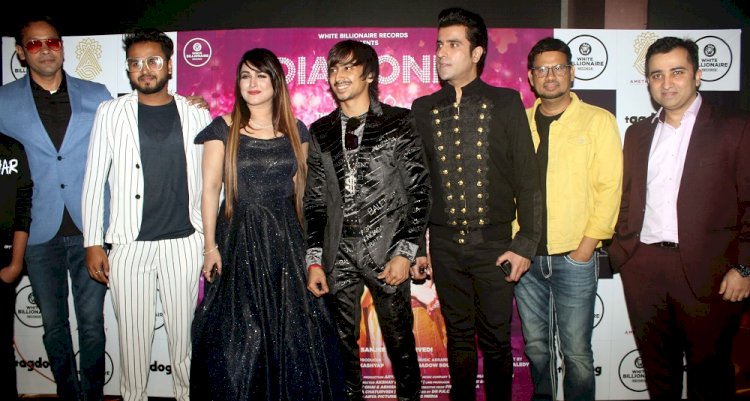 Sanjeev, Akshay Agarwal, Pakhi Hegde, Adnaan Shaikh, Ajay, Kashi and Manoj Lakhani.
Child actor Arishfa Khan, who worked as a child actor in TV shows like Veera, Yeh Hai Mohabbatein, Jennie Aur Juju and Baal Veer to name a few has grown up into a beautiful teenager. She was particularly loved for her innocent face and acting talent. She has launched her new music video Diamond Ring with TikTok star Adnaan Shaikh at Amesthhyyst Lounge. 
The video is produced by Manoj Lakhani of White Billionare Records. The single song is sung by Ajay and Actress Pakhi Hegde. Pakhi Hegde who is also featuring in this video debuts as a singer with this video. 
The song is written by Sanjeev Chaturvedi and composed by Sanjeev - Ajay which is directed by Akshay K Agarwal. Akshay Kaledy is the project designer of this music video. Manoj Lakhani is also planning to give chance to new singers and composers in his music label. He is also planning to make a new single Wedding Ring which will be launched very soon. Adnaan Shaikh is also making his debut in this video . Faisu, Hasnain, Shaam of Team 07 group, Ajaz Khan, Kressy Singh , Bhavin Bhanushali and others came to attend the event. 
The launch party went till wee hours.