Tributes paid top Punjabi Pak folk singer Shaukat Ali in Ludhiana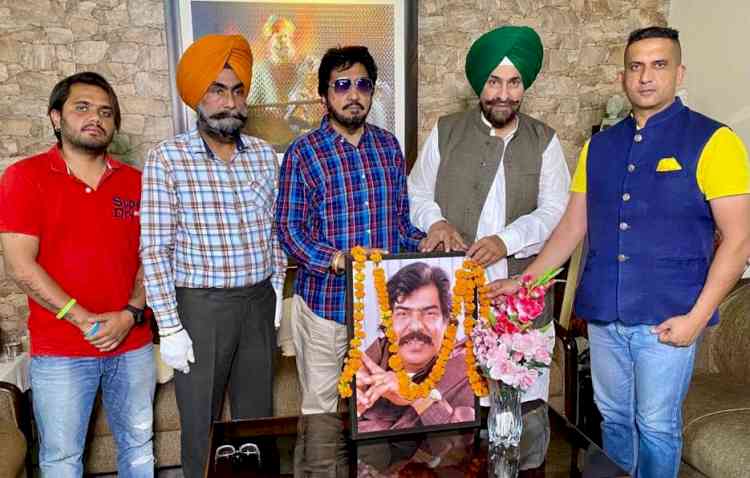 Photograph taken during event to pay homage to late Shaukat Ali in Ludhiana.
Surinder Shinda sang his famous songs as a mark of respect to the ace late singer 
Ludhiana: Pakistan based Worldwide Famous Punjabi Folk Singer Late Shaukat Ali who passed away few days ago in Lahore, was today paid rich tributes by Ludhiana based famous Punjabi singer Surinder Shinda, prominent poet Prof Gurbhajan Gill, Punjab based prominent  lawyer and nature photographer Harpreet Sandhu, former chief engineer and writer Prof Amarjit Singh and several other city based  poets and musicians, during an event held on Ludhiana today wherein Late Shaukat Ali was remembered and his portrait was garlanded and homage was paid. Ludhiana based singer Surinder Shinda who was a very close associate of Shaukat Ali sang his famous songs like challa, jaga as a mark of respect to the ace late singer Shaukat Ali and this way the two country-based singers shared the grief with the family of late Shaukat Ali.