Tribute to frontline corona warriors
Children were made aware that every day, the selfless warriors are giving it their all in health-care settings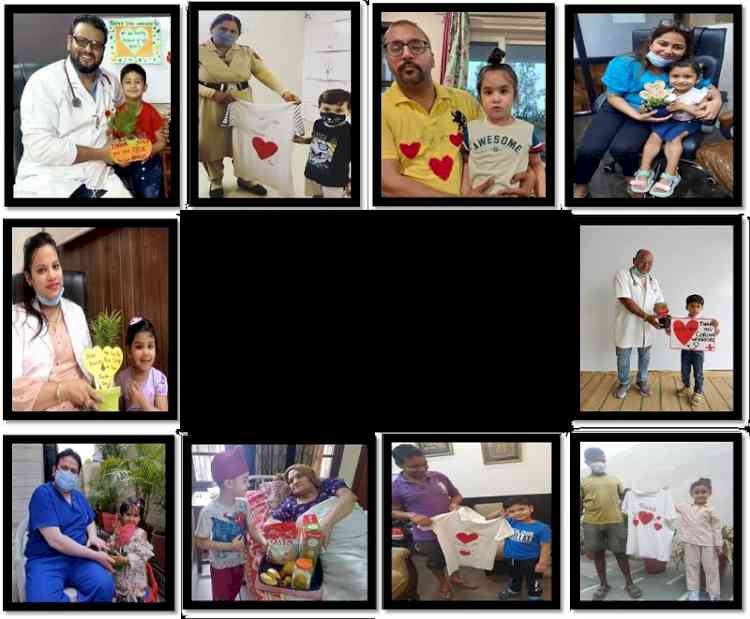 Jalandhar: Ivy World School, under the ageis of the Vasal Education Society organized "World Environment Day ". Ever since the novel corona virus lockdown began medical and sanitation staffs have been working round-the-clock for us.
Ivy World School celebrated World Environment Day virtually and our young ivyians took part in many online activities to show their gratitude to all doctors, sanitation staff and medical teams. Children enjoyed doing activities wherein they planted small saplings and wrote beautiful gratitude quotes and then presented to their surrounding doctors, medical staff  . children also prepared eco–friendly bags with goodies for the warriors who are selflessly doing their duties in corona wards. Our Young ivyians also wrote motivational slogans on the theme 'save environment'.
Children were made aware that every day, the selfless warriors are giving it their all in health-care settings while cutting themselves off from their families and loved ones. 
Mrs.S. Chauhan, Principal, Ivy World School appreciated this drive and advised the children to protect the natural environment and take measures to engage in environment-friendly activities. She also appreciated the ability of the students to think and organize their thoughts for this tribute.
The President of Vasal educational  Society, Shri K K Vasal, The Chairman Mr. Sanjeev Kumar Vasal, The Director Mrs. Ena Vasal, and The CEO Mr. Raghav Vasal congratulated the educators for this thoughtful tribute to all frontline workers and also addressed the sacrifices that these workers are making for the safety and welfare of humanity is priceless and deserves lifelong gratitude on our end.