Tree plantation and mask awareness drive initiated at historic Gurudwara Ber Sahib, Sultanpur Lodhi 
To commemorate 551th Prakash Purab of Guru Nanak Dev Ji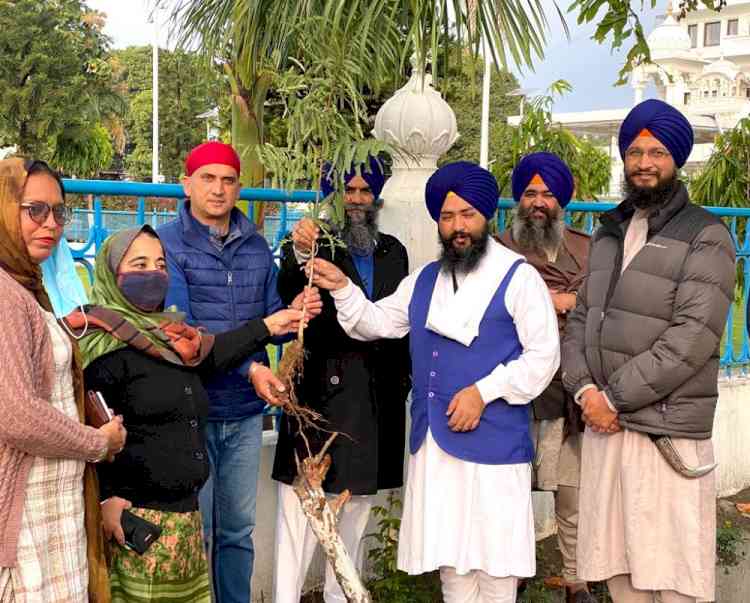 Photographs taken during the tree plantation and mask distribution drive at Gurudwara Ber Sahib by Advocate Harpreet Sandhu. 
Sultanpur Lodhi: Tree Plantation and Mask Distribution – Safety Awareness Drive to commemorate 551th Prakash Purab of Guru Nanak Dev Ji, enabling to project clean environment and importance of wearing mask to  defeat Covid 19 was initiated by Punjab Lawyer Harpreet Sandhu along with Sangat and Gurudwara Management in the Holy City Sultanpur Lodhi. 

Amla fruit plants were also planted along with sangat at Gurudwara Ber Sahib keeping in view that Amla (Indian Gooseberry tree) is most beneficial for boosting the immunity during Covid era. Masks were distributed as safety measures to fight Covid 19 for the employees of Gurudwara as well as within Sangat. This noble cause to promote recent safety guidelines for wearing of mask as witnessed there has been huge gatherings within the religious places particularly after the Covid norms have been relaxed by the authorities and it was the need of hour for mask wearing awareness. Self Safety Slogan Drive with launch of brochures depicting simple message "Mask as the Sole Protector" against Covid 19 for citizens of Sultanpur Lodhi highlighting the importance of mask. This genuine in the interest of humanity was much appreciated by the Sangat and Gurudwara Management as same will spread awareness amongst the commons regarding importance of wearing mask being in religious gatherings. Advocate Harpreet Sandhu said that, he has specially chosen Amla Fruit trees for plantation drive as Amla fruit is best for boosting the immunity during this Covid era.