To be a part of the legacy of The Matrix franchise is such an honor: Priyanka Chopra
Warner Bros. Pictures is all set to bring the magic from visionary filmmaker Lana Wachowski to the big screen with "The Matrix Resurrections," the long-awaited next chapter in the groundbreaking franchise that redefined a genre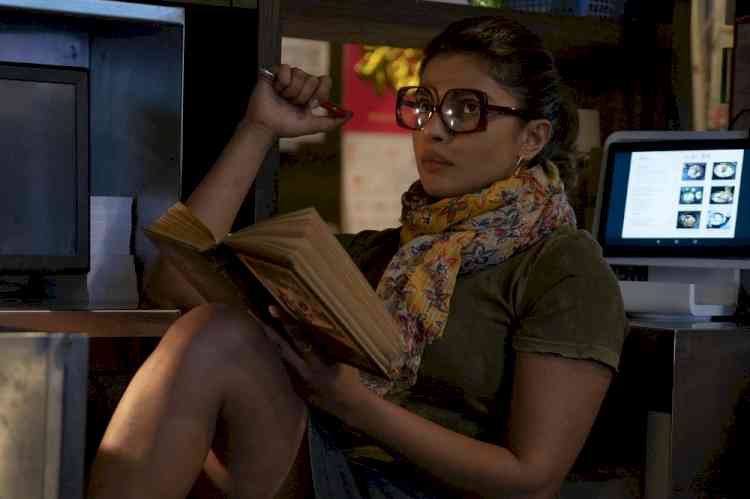 Priyanka Chopra.
Warner Bros. Pictures is all set to bring the magic from visionary filmmaker Lana Wachowski to the big screen with "The Matrix Resurrections," the long-awaited next chapter in the groundbreaking franchise that redefined a genre. The new film reunites original stars Keanu Reeves and Carrie-Anne Moss in the iconic roles they made famous, Neo and Trinity. Set to release pan India on Dec 22, audiences will be able to enjoy the film in English, Hindi, Tamil and Telugu.
Joining the epic cast of The Matrix franchise is none other than India's very own - Priyanka Chopra Jonas. Priyanka plays the role of Sati, a young woman with a wisdom beyond her years and an ability to see the truth, no matter how murky the waters. When asked what it felt like stepping into The Matrix world, both as a fan and an artist, she says, "Just to be a part of the legacy of The Matrix franchise is such an honor and so exciting. I remember when I got a call that Lana wanted to meet me, I was in India at that time and I was on the next flight to San Francisco. And that's just how much I was excited about being a part of this, especially because this movie brings Neo and Trinity back and it furthers the first Matrix movie. It makes it so much more exciting."
Releasing Dec 22, the cast of The Matrix Resurrections is headlined by Keanu Reeves, Carrie Ann-Moss along with Neil Patrick Harris, Jada Pinkett-Smith, Jonathan Groff, Jessica Henwick and ofcourse Priyanka Chopra among others.