Times might be tough, keep dreams alive, tomorrow is waiting
Ivy World School conducted informative webinar for educators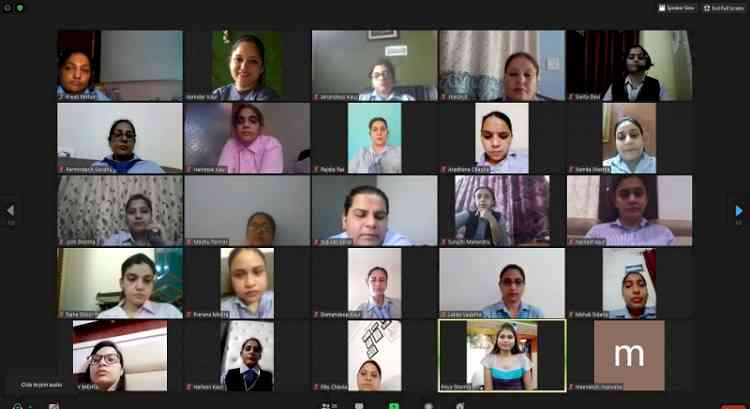 Jalandhar: "All you need is passion. If you have passion for something, you'll create the talent". Forging ahead the idea, Ivy World School conducted an informative webinar for educators on 7th August, 2020 on "Methodologies to make the E-content effective". 

The webinar was hosted by 'Ms. Priya Sharma' Associate Editor of Pearson India Education. She addressed the challenges that the COVID-19 pandemic put on the education sector and how it can be tackled. The objective of the workshop was to equip the teachers with the simple tools to conduct online teaching. It is very important to discover how to impart teaching using all available communication channels and choosing the ones that best suit a person's style of filtering the information. The session was summed up with the thought that although online teaching has few limitations but it should be treated as an "empowering tool" to prepare our learners to face the challenges in the present scenario.
Principal Mrs S. Chauhan highlighted the fact that online environment is changing continuously and it represents a great opportunity for learning. The President of Vasal education Society, Shri K K Vasal, the chairman Mr.Sanjeev Kumar Vasal, the Director Mrs. Ena Vasal and the CEO Mr.Raghav Vasal applauded the efforts put forth by the school to prepare educators for innovative methods to create digital classrooms.