Tikka meets Punjab Congress Chief Navjot Singh Sidhu
Appeals to take action against mafias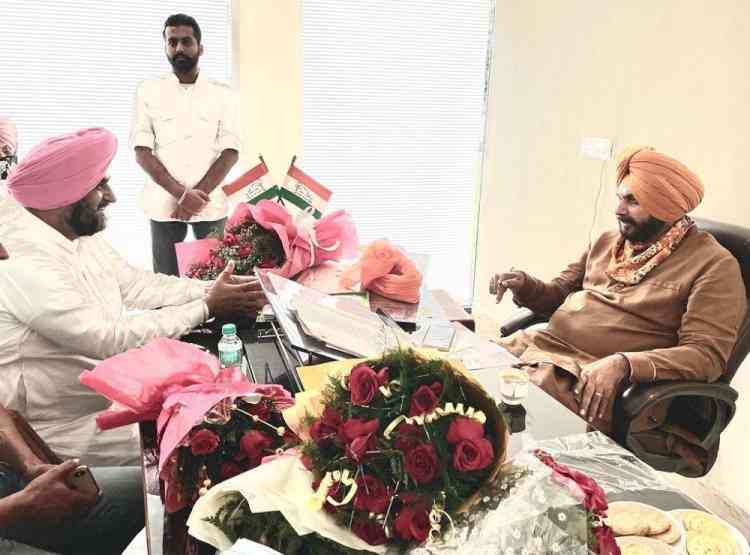 Source: IANS
Ludhiana, September 27, 2021: Punjab Medium Industrial Development Board (PMIDB) Chairman Amarjeet Singh Tikka met Punjab Congress Chief Navjot Singh Sidhu and appealed him to take strict action against mafias mushrooming in the state. 
Tikka said that new Chief Minister Charanjit Singh Channi has already been initiated steps to eliminate sand mafia by allowing free mining of sand by the land owners and claimed that he would serve the people of Punjab with dedication and integrity as he is known as a very hardworking person. He also lauded the decision of ending VIP culture and said that this is government of the common people. 
PMIDB Chairman told that Congress party would fulfill all the promises made to the people of Punjab within next two months and the party led by Chief Minister Charanjit Singh Channi and Punjab Pradesh Congress Committee President Navjot Singh Sidhu would form the government in upcoming assembly elections.