The Dak Bungalow at Dera Bassi is a farm stay resort spread over 10 acres of farmland and forest
Over a period of time dak bungalows in India became well known for the basic comforts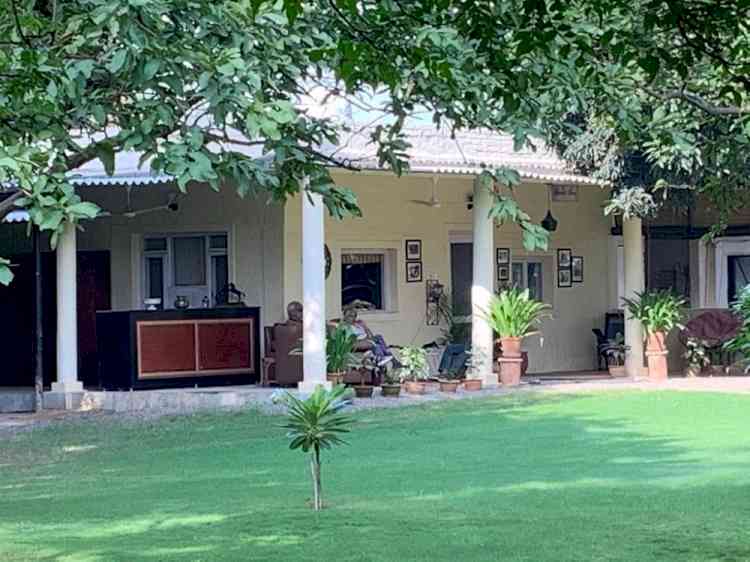 Chandigarh: In an era now long gone, Dak Bungalows were essentially travellers rest houses built on a "dak" route. They could be found pretty much all over the Indian subcontinent. Over a period of time dak bungalows in India became well known for the basic comforts they provided in remote out of the way places and because of their remote locations spawned a cuisine that was based on imaginative interpretations of whatever ingredients were at hand.   
 
Mr. Paramjit Singh owner of The Dak Bungalow said: In the Dak Bungalow at Dera Bassi I have recreated in its structural design and in it's cuisine the ambience and flavour of an era now looked back upon as an era when the pace of life was slow and where you could enjoy life in the beautiful Indian countryside. Lush green fields burgeoning with produce, forests teeming with wild life, these were the hallmarks of that era and that is what you will find at the Dak Bungalow at Dera Bassi. 
 
The Dak Bungalow was built in 1987 and has recently been restored. Its character is essentially colonial. The mud and tile roof is still in the old style of the early 20th century. This keeps the rooms well insulated so they're remarkably cool in the summer months and warm and snug in winter. As in most Dak bungalows of old it is a single storey structure. The Dak Bungalow is perfectly located for easy accessibility. It is just 15 minutes away from Chandigarh and an easy three and a half hour drive from Delhi. 
 
An elegant and private retreat that promises you the peace and quiet of a bygone era, set in the heartland of rural India yet just minutes away from Chandigarh, here is a getaway that's not just a holiday but an experience you will cherish. Enjoy life in the beautiful Indian countryside in The Dak Bungalow at Dera Bassi, where   lush farmlands rich with seasonal produce,  lovely forests that seeenade you with their serenity bring back memories of another time .