The character I am playing is very interesting, powerful and has different shades
Says Pankaj Berry aka Balraj Solanki from Sony SAB's Kaatelal & Sons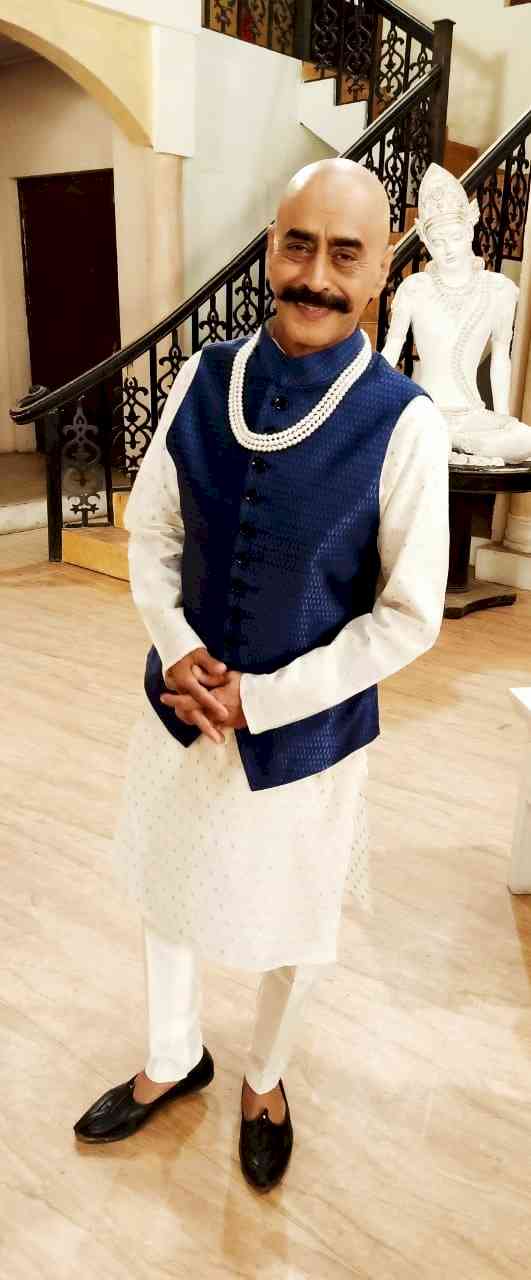 Pankaj Berry as Balraj Solanki in Kaatelal & Sons.
•    What made you take up this role in Kaatelal & Sons?
o    There are three major reasons that I couldn't resist myself taking up this character in Sony SAB's show Kaatelal & Sons- the very first one is my comeback on Sony SAB after working for 3 years in Tenali Rama, second reason being a part of Contiloe production house and the third one being that the character I am playing is very interesting, powerful and his various shades to it.
•    What attracted you to this show? 
o    The genre and the philosophy of this show is what attracted me the most, the norms of breaking gender stereotypes. As an actor, it is fulfilling for me to know that people have been watching the show and my character of playing Susheela's father-in-law is quite challenging and different which has allowed me to explore as an artiste, creating a new level and a benchmark for myself on new grounds.
•    Any special preparation you did for the role?
o    Yes. I have grown my moustache especially for this character and the most interesting part is that I have mentally prepared myself to not speak Haryanvi which comes very naturally to me and moreover when everyone around me is talking the same. Since my character in the show is different from others, even though I am natively from Haryana, I have been instructed not to speak the same in the show. There are various moods of my character in the show, so I have prepared myself for that as well.
•    How is your experience working with the cast and crew of Kaatelal & Sons?
o    Jiya Shankar aka Susheela is playing my daughter-in-law in the show, so it was very interesting for us to gel up with each other and maintain our on-screen chemistry. My character has two sons, and they too are the new entries, so it was amazing working with the entire cast and crew of the show- be it one of the senior artists, Ashok Lokhande, or my sweet daughter-in-law, Jiya Shankar.
•    How would you rate your satisfaction level at this stage of your career?
o    I have received immense appreciation and support from my fans and viewers across my shows, but I do believe that the more I will work, the more I can lead my way towards perfection. I always look forward towards working better and entertaining my audience to my level best by doing different and challenging roles.

•    How important is developing a personal style when it comes to acting?
o    I believe an actor should always keep experimenting with his style of acting and adding his/her personal touch to a character which makes it lively and interesting to watch. I have performed various roles over the years, and I have always tried adding a personal element to every role, which makes it special and closer to my heart.

•    In the upcoming episodes, what is it that the audience should look forward to?
o    I urge all the viewers to gear up because the show promises a lot of new twists and turns after Susheela getting married to an all-male family of Solankis, who are apprehensive of her as his son Madhav has married a barber, who will lead the name and of fame of the Solanki family. The viewers are in for a roller coaster ride of surprises and emotions when the drama in the show will double up with all the new entries.
•    Any special message for your fans/viewers?
o    I urge all my viewers to keep loving, supporting, and appreciating me as they always have throughout these years. I hope my character in this show is equally loved appreciated as it was in Tenali Rama. I also assure my viewers and fans to entertain them in the best way possible.