Tewari takes review of his constituency's condition, contacts DCs 
Says people should support government and administration by staying at home in fight against corona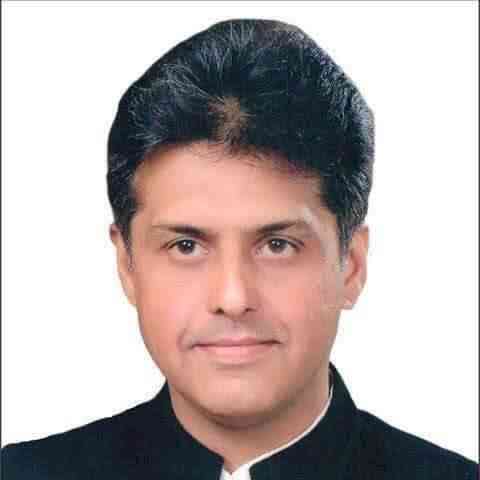 MP from Sri Anandpur Sahib, Manish Tewari.
Rupnagar: MP from Sri Anandpur Sahib, Manish Tewari is constantly monitoring the situation of his constituency and is in touch with local officials and party workers. He contacted Deputy Commissioners of Rupnagar, Mohali, Nawanshahr and Hoshiarpur and took a review of the overall situation. He also reviewed the wheat procurement arrangements. 
Tewari said that the Punjab government under the leadership of Chief Minister Capt Amarinder Singh was procuring wheat from farmers, despite adverse conditions created due to Corona and during this time their interests were being taken full care of. He appealed to people to avoid rumours. While the Chief Minister himself is constantly giving messages to the officers by videoconferencing them.
Apart from this, he is also constantly taking review of the situation with officials and party workers.
Tewari said that people should support the government and administration in the fight against Corona virus and should stay in their homes. The example of victory in this battle can be taken from Nawanshahr, where 17 out of 18 patients have fully recovered and the other patient is also recovering. Things are improving rapidly in Mohali, including Garhshankar and Ropar. Our Corona warriors, medical staff, sanitary workers, police etc. are fighting the battle to save the people and all the credit goes to them.