Tewari raises case of suicide by Balachaur youth in Delhi hospital
Tewari demanded that the corona virus cases must be handled sensitively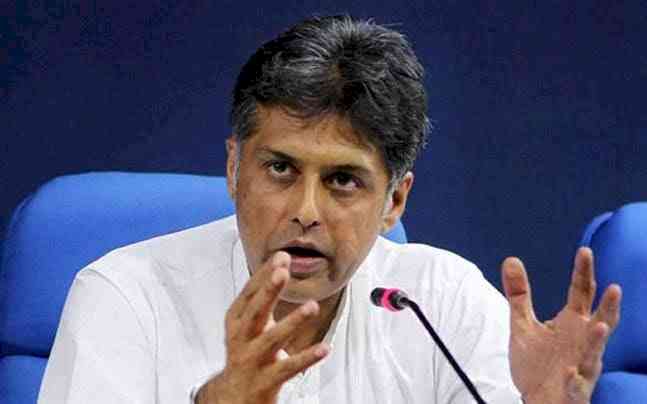 Manish Tewari , MP from Shri Anandpur Sahib.
Shaheed Bhagat Singh Nagar: Manish Tewari , MP from Shri Anandpur Sahib raised the case related to suicide by a youth belonging to Balachaur in District Shaheed Bhagat Singh Nagar in a Delhi Hospital,  in Parliament today.
He demanded that the case may be thoroughly investigated as the person was taken from the airport to the hospital on suspicion of corona virus.
Tewari said that 23-year-old Tanveer Singh, belonging to his parliamentary constituency, came from Sydney with his mother on March 18. During investigation at the airport, he was found to have fever.
After which he was taken away while his mother came out of the airport, upon inquiring, she came to know that Tanveer might have been taken to Safdarjung Hospital.
But when she arrived at Safdarjung Hospital in search of her son, she was asked to go to Ram Manohar Lohia Hospital. On returning to Safdarjung Hospital again, she came to know that a young man had committed suicide who turned out to be her son.
The MP said till yesterday, the autopsy was not done all day and after he spoke to DCP South, the autopsy was done this morning.
Tewari demanded that the corona virus cases must be handled sensitively so that it does not scare people to the extent that a young man committed suicide on the mere suspicion that he may have contracted the infection.