Tewari praises people of Nawanshahr for defeating coronavirus
Says these people set example not only for Punjab, but entire country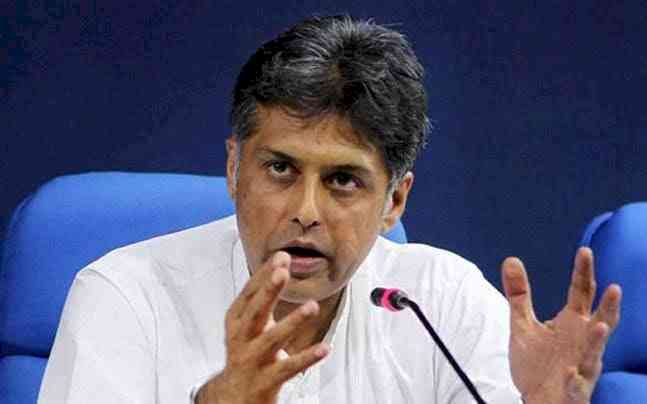 MP from Sri Anandpur Sahib, Manish Tewari.
Nawanshahr/Banga: Member of Parliament from Sri Anandpur Sahib, Manish Tewari has praised the people of Nawanshahr who defeated the Corona Virus, and have set an example not only for Punjab, but the entire country. 
In a statement here today, he added that out of the 18 people suffering from the infection in Banga assembly constituency, 16 of them have returned to their homes, and that last 2 patients also wishes to recover soon.
In this regard, MP Tewari said that after the transition, the way in which people of the affected villages disciplined themselves and wiped out the virus along with the district administration, health and police department, it is a commendable job done. He congratulated the district administration, health and police department, including 16 people who have returned home after recovering from the hospital. At the same time, others also wish to get well and return home soon. He said that it was very difficult, but his determination along with the efficient leadership of Health Minister Balbir Singh Sidhu under the guidance of Chief Minister Capt Amarinder Singh made it possible.
He stressed that the Punjab Chief Minister is personally monitoring every situation in the state and is continuously holding meetings of ministers and officials through video conferencing. Similarly, he appreciated the arrangements made by the state government for the purchase of wheat, saying that in the current situation, Punjab is once again playing an important role in maintaining food security in the country. Despite Corona's challenge, the government is completing the wheat procurement process keeping in mind the convenience of the farmers.