Talk on art of parenting by BK Chakardhari sister
Speakers also deliver motivational talks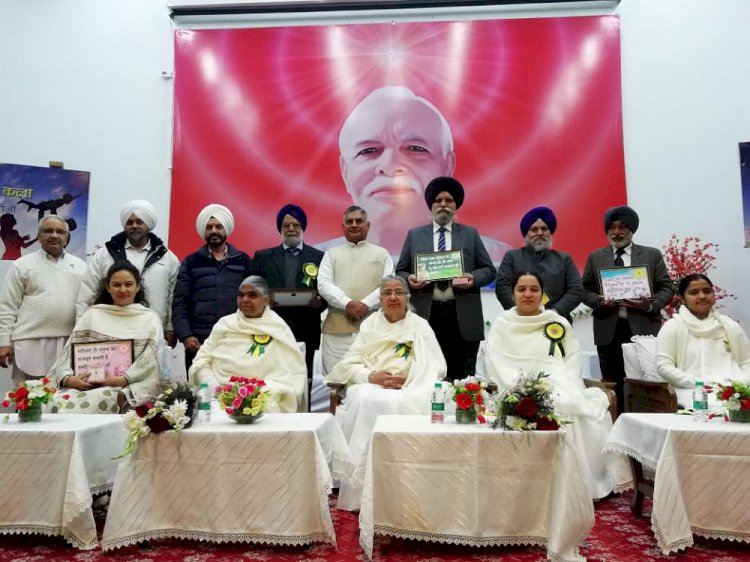 Ludhiana: Brahmakumaris Ishwarya Vishav Vidhyala Ludhiana organised a talk on the topic "art of effective parenting" on 8th February at Vishav Shanti Sadan Jhande, Ludhiana, under guidance of center incharge B.K Saras didi.
This program was specifically arranged for today's parents and consist of motivational talk by sister BK Lata didi and Bk Chakardhari didi. Program started with welcome raas by Kumari Lavanya.
Speaker BK.Chakardhari didi is national coordinator of women wing of brahmakumaris and is director of Brahmakumaris Russia. She has organised various fairs, festivals, conferences and workshop to promote the inculcation of values and practice of meditation.
Mr HS Pahwa from Nova cycles, Mr Harcharan Singh Gohalwaria (ex-mayor) and dignitaries from all professions: principals, doctors, architects and industrialists also graced the occasion.
Audience appreciated the efforts of Brahmakumaris for their arrangements in organising this kind of motivational talks.
Parents enjoyed this workshop and felt peaceful vibrations of the place.
In the end Godly gifts were distributed to all the Guests by BK sister Saras and BK sister Sushma.