"Swayam ki Awaz" book to be launched by international speaker and author Prem Rawat
"Peace will be Humanity's Greatest Achievement" – Prem Rawat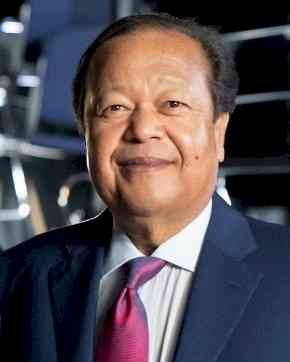 Chandigarh, March 30, 2023: Prem Rawat, world-renowned educator, bestselling author and a humanitarian inspires audiences across the world to truly connect with their deepest self and live their best lives. Prem Rawat in association with Timeless Today will present his book - "Swayam ki Awaz", Hindi version of "Hear Yourself: How to Find Peace in a Noisy World" in Lucknow on April 2. The book is published by Harper Collins India.

After speaking to hundreds of millions of people in more than 100 countries over the last five decades, Rawat, ambassador for peace, educator and a master storyteller, offers readers a unique message, valuable knowledge, and inspiring stories in "Swayam ki Awaz. 

The topics of the book include: get past the noise between your ears, discover your inner rhythm, ground yourself in infinite peace, learn the difference between knowing and believing, choose gratitude, free yourself through forgiveness, Live in the moment, and become the universal self through kindness.

For more than 50 years, Prem Rawat has spoken to hundreds of millions of people in more than 100 countries to communicate his message of peace. Born in India, Prem gave his first public address at the age of four, and at 13, began speaking around the world. From boy prodigy and '70s teenage icon to global peace ambassador, Prem has given exceptional clarity, inspiration, and deep life learning to millions.

The bestselling author of "Peace is Possible," and "Hear Yourself", and founder of the Prem Rawat Foundation, Prem works with people from all walks of life, showing them how to experience the source of peace within themselves. His global effort spans over 100 countries, providing a practical message of hope, happiness, and peace to all, one person at a time.

He also created the Peace Education Program, which is taught in prisons, in countries ravaged by war, in veteran centers, in hospitals, schools and colleges in more than 70 countries. In 2012, he received the Brand Laureate International Hall of Fame - Lifetime Achievement Award, becoming only the fourth recipient of the award with previous winners including Nelson Mandela and Steve Jobs. Prem is also a pilot with over 15,000 hours of flying experience, inventor, photographer, classic car restorer, husband and father of four children, and grandfather of four grandchildren.