Sukhbir Badal and Kular held video conferencing 
Discuss important issues about Halka Atam Nagar and industry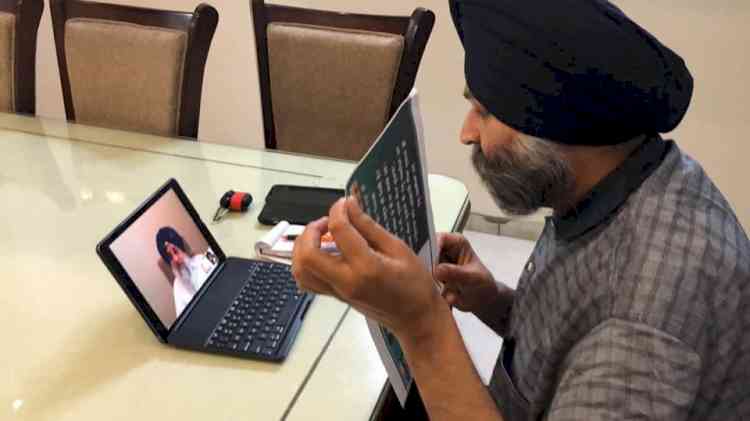 Ludhiana: The Shiromani Alkali Dal president and former Deputy Chief Minister Punjab Sukhbir Singh Badal got detailed information about the Halka Atam Nagar via video conferencing with Gurmeet Singh Kular, In-charge Halka Atam Nagar and President FICO.
 
Kular assured Badal that he along with his team is taking care of the essential services for the poor and needy people in his constituency. Badal appreciated Kular and his team for the noble service they are providing to the humanity.
 
Badal also talked about on the condition of the industry and industrialists in Ludhiana. Kular shared the grievances of the industrialists and effects of lockdown on them.
Badal assured of every possible help from the centre government in this hour of crisis.