Students told about techniques of waste water treatment
KMV organizes lecture cum workshop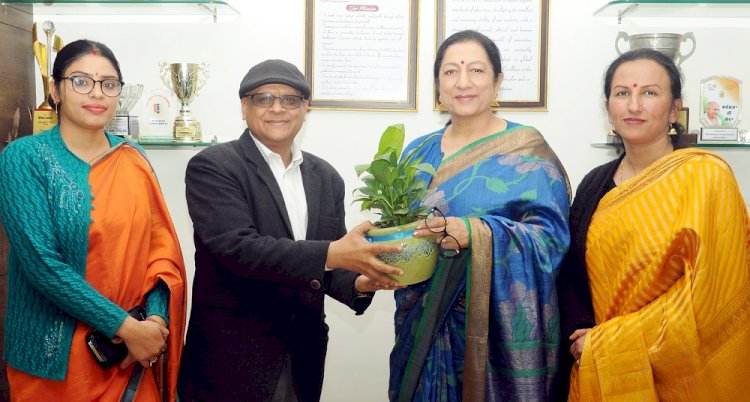 Jalandhar: Kanya Maha Vidyalaya, Jalandhar's Department of Botany organized a lecture cum workshop on waste water treatment. Dr. Dinesh Goyal, Department of Biotechnology, Thapar Institute of Engineering and Technology, Patiala was the resource person the same.
Addressing the students Dr. Goyal elaborated the need and significance of water and also discussed various factors responsible for water pollution with their harmful effects. He highlighted the techniques of waste water treatment including rain water harvesting used by various institutions. 
A workshop was also conducted during the programme in which students got information about examination of different polluted and unpolluted water samples. Students performed their practical to check PH, T.D.S., D.O., E.C. etc. in collected different water samples. They also got knowledge about water bacterial analysis. At the end of the programme various queries of the students were also answered satisfactorily by the resource person.  
Prof. Atima Sharma Dwivedi, Principal, K.M.V. expressed her gratitude towards Dr. Dinesh Goyal for imparting detailed information to the students. She also lauded the efforts of Botany Department.